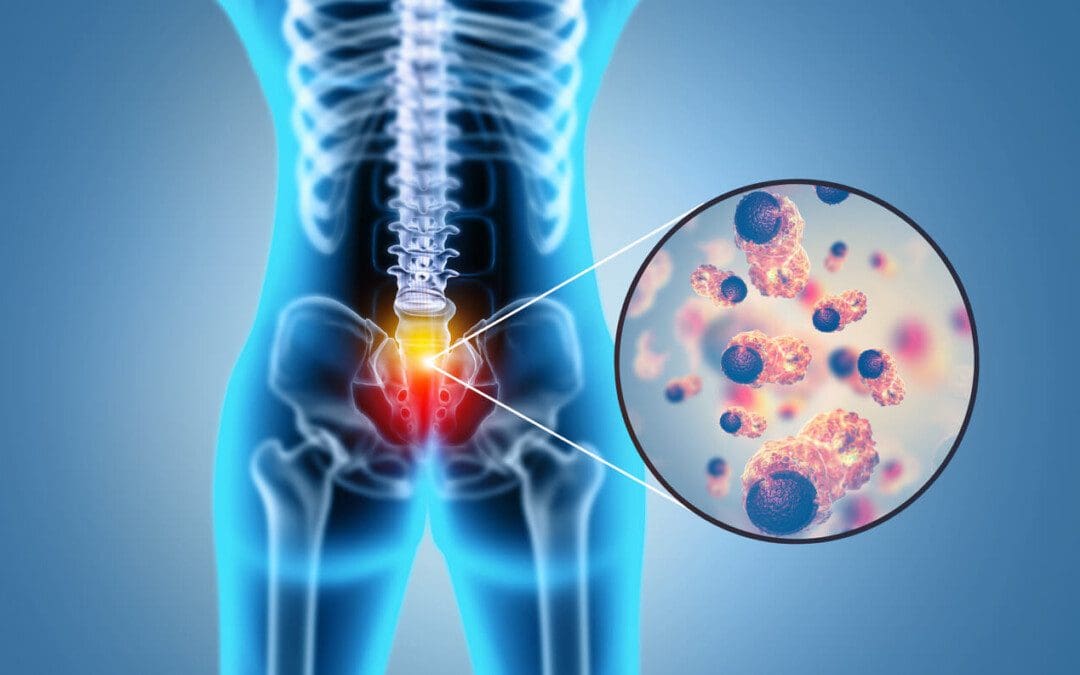 Can healthcare providers help many individuals with lumbar disc degeneration find relief through spinal decompression treatments?
Introduction
Many individuals often do everyday motions that can allow the spine to bend, twist, and turn in various ways without feeling pain and discomfort. However, as the body ages, so does the spine, as the spinal discs begin the natural process of degeneration. Since the spinal discs in the spinal column absorb the vertical pressure weight, it stabilizes the upper and lower extremities and provides motion. To that point, when many individuals suffer from various injuries or environmental factors that cause the spinal disc to be compressed, it can lead to low back issues that cause pain and discomfort when a person is doing an activity. Since low back pain is one of the three most common problems that many people worldwide have dealt with, it can become a socio-economic issue that can lead to a life of disability and misery. Low back pain is often correlated with disc degeneration, and the surrounding ligaments and muscle tissues can affect the upper and lower extremities. This causes referred pain to the different musculoskeletal groups, causing many people to seek treatment that can not only be affordable but also effective in reducing the pain. Today's article looks at the anatomy of the lumbar disc, how disc degeneration affects the lumbar spine, and how spinal decompression can reduce lumbar disc degeneration from causing more pain to the lower back. We speak with certified medical providers who incorporate our patients' information to provide numerous treatment plans to ease the pain-like symptoms associated with lumbar disc degeneration causing low back pain. We also inform our patients that there are non-surgical options to reduce these pain-like issues correlated with disc degeneration and restore lumbar mobility to the body. We encourage our patients to ask intricated and educational questions to our associated medical providers about the pain-like symptoms they are experiencing correlating with the lower back. Dr. Alex Jimenez, D.C., utilizes this information as an academic service. Disclaimer.
The Anatomy Of The Lumbar Disc
Do you feel tension or stiffness in your lower back after waking up in the morning? Do you feel sudden or gradual pain from bending down to lift a heavy object that is affecting your lower back? Or do you feel the pain in one location or another in your back that is causing you pain and discomfort in your lumbar spinal region? Many of these pain-like issues are often correlated with disc degeneration combined with low back pain. The spinal disc's anatomy comprises three elements that work together in a specific pattern to resist forces placed in the lumbar spine. (Martin et al., 2002) Since the lumbar spine is the thickest portion of the back, the spinal disc supports the upper body's weight while stabilizing the lower body. However, the spinal disc will shrink over time when the body ages. Since degeneration is a natural process, many individuals will begin to feel less mobile, which can cause many issues within the lumbar spine.
How Disc Degeneration Affects The Lumbar Spine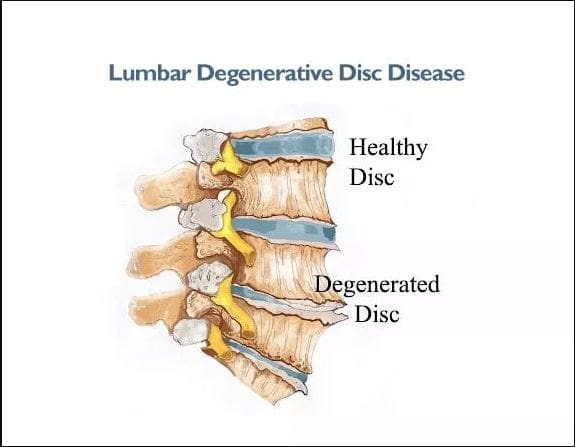 When disc degeneration occurs in the lumbar spine, the spinal disc begins to decrease in volume, and the nutrients that hydrate the disc start to deplete and become compressed. When disc degeneration affects the lumbar spine, the nerve roots from the central system are affected. They can be associated with any particular group of pathological conditions that may irritate the surrounding nerves and produce pain-like symptoms. (Bogduk, 1976) To that point, this causes referred pain in the lower limbs and radiating pain in the lower back. At the same time, glycosphingolipid antibodies are activated in the immune system, causing inflammatory effects. (Brisby et al., 2002) When people are dealing with low back pain associated with disc degeneration, many people will feel their lower back lock up, causing limited mobility and stiffness. At the same time, the surrounding muscle and soft tissues are overstretched and tightened. The spinal disc will also affect the nerve fibers surrounding the spine, leading to nociceptive lower back pain. (Coppes et al., 1997) However, many individuals can find available treatments to reduce low back pain associated with disc degeneration.
---
An Overview Of Spinal Decompression- Video
---
Spinal Decompression Can Reduce Lumbar Disc Degeneration
Many individuals can seek out non-surgical treatments to reduce low back pain associated with disc degeneration as it is cost-effective and, through consecutive treatments, can start feeling better. Some non-surgical treatments like spinal decompression can help rehydrate the spinal disc through gentle traction and promote natural healing. Spinal decompression can be manual or mechanical, using negative pressure to increase disc height. (Vanti et al., 2021) This allows many individuals to feel the relief they deserve and feel better over time. Spinal decompression can reduce disc degeneration, stabilize the lumbar spine, and help regain spinal mobility back to the lower portions. (Daniel, 2007) When many individuals begin to take care of their bodies and reduce the chances of low back pain from returning to cause more issues to the back.
---
References
Bogduk, N. (1976). The anatomy of the lumbar intervertebral disc syndrome. Med J Aust, 1(23), 878-881. www.ncbi.nlm.nih.gov/pubmed/135200
Brisby, H., Balague, F., Schafer, D., Sheikhzadeh, A., Lekman, A., Nordin, M., Rydevik, B., & Fredman, P. (2002). Glycosphingolipid antibodies in serum in patients with sciatica. Spine (Phila Pa 1976), 27(4), 380-386. doi.org/10.1097/00007632-200202150-00011
Coppes, M. H., Marani, E., Thomeer, R. T., & Groen, G. J. (1997). Innervation of "painful" lumbar discs. Spine (Phila Pa 1976), 22(20), 2342-2349; discussion 2349-2350. doi.org/10.1097/00007632-199710150-00005
Daniel, D. M. (2007). Non-surgical spinal decompression therapy: does the scientific literature support efficacy claims made in the advertising media? Chiropr Osteopat, 15, 7. doi.org/10.1186/1746-1340-15-7
Martin, M. D., Boxell, C. M., & Malone, D. G. (2002). Pathophysiology of lumbar disc degeneration: a review of the literature. Neurosurg Focus, 13(2), E1. doi.org/10.3171/foc.2002.13.2.2
Vanti, C., Turone, L., Panizzolo, A., Guccione, A. A., Bertozzi, L., & Pillastrini, P. (2021). Vertical traction for lumbar radiculopathy: a systematic review. Arch Physiother, 11(1), 7. doi.org/10.1186/s40945-021-00102-5
Disclaimer