Everybody understands that exercise is necessary for optimal physical and mental health. Beginning a workout routine can be simple, but sticking with it long-term is the challenge. Knowing how to stay motivated can be overwhelming when facing various fitness options. Understanding the benefits of exercise and identifying the most significant motivating factors will help stick to the fitness plan.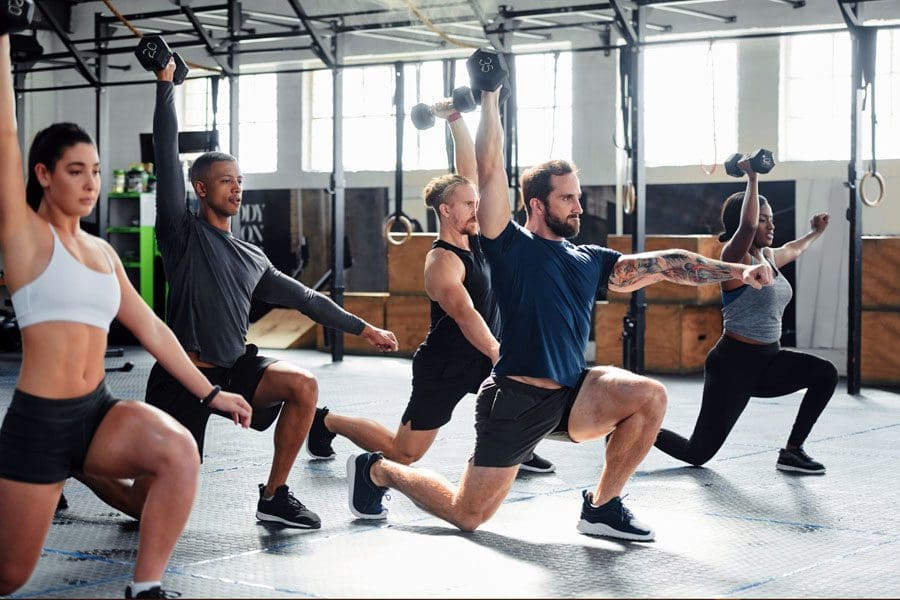 Benefits of Exercise
The first step is identifying why you want to start exercising and the principal motivator/s. For most individuals exercising regularly helps:
Contribute to weight loss
Decrease risk of disease
Increase lifespan
Improve the quality of life
Improve mental health
Sticking to a plan tends to dissolve after a few months without serious motivation. It is recommended to focus on making the why as specific and personal as possible. The more specific the why, the less likely the individual will stray from the plan. For example, a middle-aged father wants to get and stay in shape because he wants to keep up with his kids and set a healthy example.
Starting Out
A small amount of regular exercise positively affects the body's health. This is a common cause of burnout and is not necessary. Those who have never exercised or worked out regularly are often tempted to start with intense hours-long exercise routines.
That means that 30 minutes a day of moderate exercise/activity or 15 minutes a day of vigorous exercise/activity is the recommended amount to see and feel health benefits like improved metabolism and mental health.
Getting the body physically fit is a long-distance marathon, not a quick sprint.
Consistency is the objective.
Increasing the frequency and/or duration of workouts is fine, but doing it in a way where the exercise is still enjoyable and not a chore is recommended.
Individuals who work out too hard and need to rest for a few days risk losing motivation.
Daily Activities
Becoming more active throughout the day outside of the workout regimen is recommended to increase physical activity levels and build and reinforce healthy habits. If exercising is too strenuous for the individual, start with increasing physical daily activities. This is an effective way to ease into regular exercise. Examples of physical activities include:
Taking the stairs instead of the elevator.
Go for walks.
Listening to music and dancing.
Develop Healthy Habits
Developing healthy habits, physical and nutritional are the goals, which is why it is essential to find an exercise approach that doesn't lose its appeal and continues to develop. One study found that working out with friends or joining group sports can generate greater enjoyment. There are a variety of activities that can include:
Structured workouts
HIIT
Yoga
Pilates
Strength training
Cycling
Running
Biking
Hiking
Organized sports leagues:
Soccer
Basketball
Softball
Volleyball
Tennis
Golf
Low-impact options:
Walking
Stretching
Water aerobics
What is essential is to find something that you will want to continue to do.
---
Personalized Training and Rehabilitation
---
References
Barranco-Ruiz, Yaira et al. "Dance Fitness Classes Improve the Health-Related Quality of Life in Sedentary Women." International journal of environmental research and public health vol. 17,11 3771. 26 May. 2020, doi:10.3390/ijerph17113771
Dalle Grave, Riccardo. "Nutrition and Fitness: Mental Health." Nutrients vol. 12,6 1804. 17 Jun. 2020, doi:10.3390/nu12061804
Higgins, John P. "Smartphone Applications for Patients' Health and Fitness." The American journal of medicine vol. 129,1 (2016): 11-9. doi:10.1016/j.amjmed.2015.05.038
Yang, Yun Jun. "An Overview of Current Physical Activity Recommendations in Primary Care." Korean journal of family medicine vol. 40,3 (2019): 135-142. doi:10.4082/kjfm.19.0038