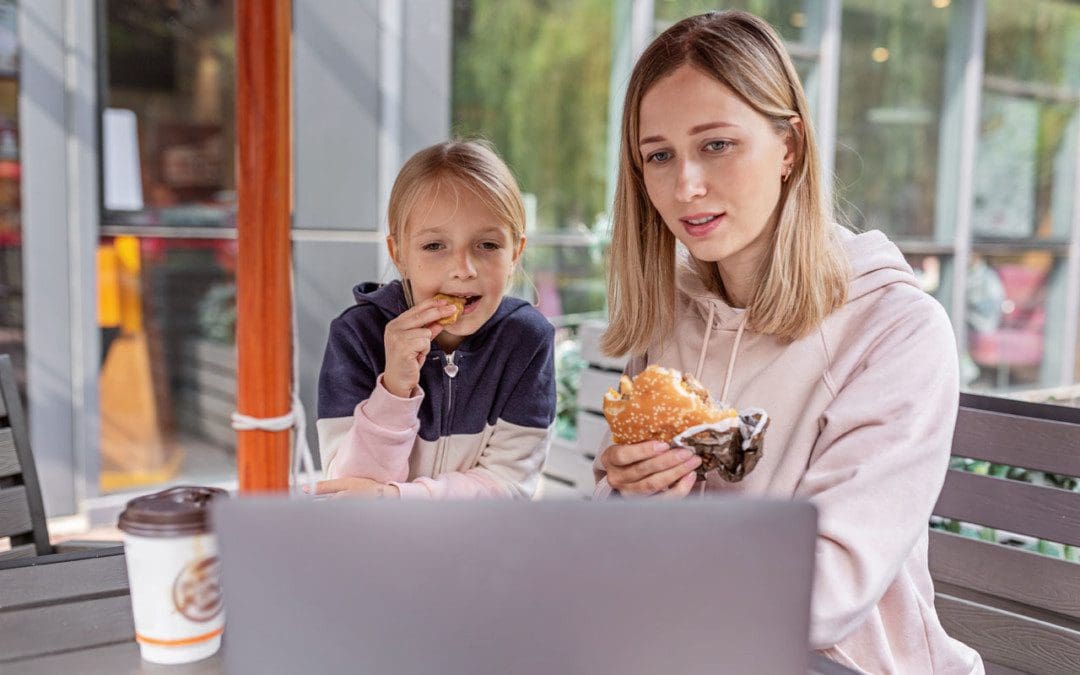 Low-back, neck, shoulder, hip, leg, and foot pain are all causes of everyday discomfort and a bad mood. Chronic pain exacerbates the discomfort and bad mood times 10. Chiropractic treatment can help realign the spine and alleviate the pain. However, to maintain pain relief, individuals need to make healthy lifestyle adjustments. One of the most important adjustments is eating habits. Those dealing with chronic pain may not realize their diet is contributing to the pain.
At Injury Medical Chiropractic and Functional Medicine Clinic, we have a combined team of chiropractors, physical therapists, a health coach, and a nutritionist to help educate, develop, and support a personalized treatment plan on spinal health, posture, physical activity/exercise, balance, and eating habits.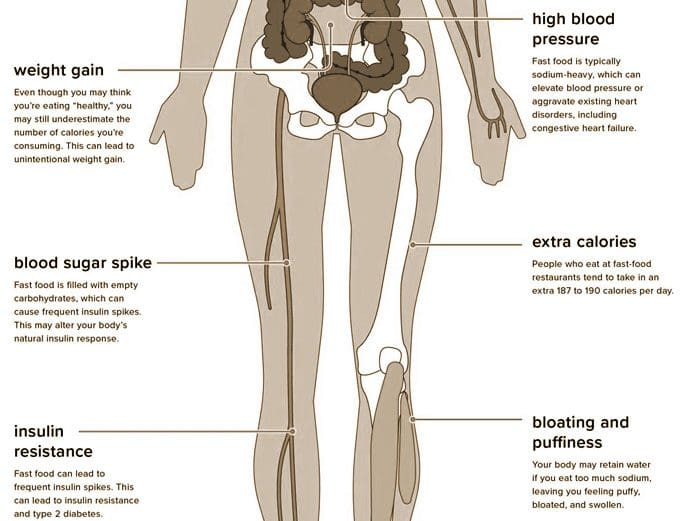 Salt, Sugar, and Fat Affects the Body
A sedentary lifestyle is a significant contributor to chronic pain, but unhealthy eating habits also play a role. Poor diet adds weight to the body. This stresses the body's biomechanical structure. It also aggravates inflammation. Too much salt, sugar, and fats ingested through processed foods, fast food, and unhealthy habits affect the body's regulating systems. They can affect everything from the nervous system, nerves, proper circulation, even the limbic system. The inflammation and stress generate and exacerbate chronic pain symptoms.
Changing unhealthy eating habits is up to the individual.
Individuals can be advised to cut back or cut out unhealthy diet choices; however, it is easier said than done. A doctor, health coach, and nutritionist have no control over what individuals do when they leave the clinic. Individuals themselves can have little control over their own eating habits. Many have an addiction to unhealthy food, which is a disease in itself. To help change poor eating habits, individuals need to be educated on how their eating habits affect the total body and mental health.
Nutrition Discussion
Chronic pain associated with inflammation linked to a poor diet is the first step in the diagnosis and developing an optimal treatment plan. It could be as simple as informing an individual that eating cheeseburgers are causing the inflammation that is hurting their back. However, there is more to it, but individuals are more inclined to avoid the foods causing the inflammation upon hearing a full explanation. Targeting specific foods is the first step in alleviating pain.
The temptation is always there, especially when stress comes into the picture. This is why it is important to have ready-to-go adjustments/alternatives that keep the individual eating healthy, despite the chaos going on around them. A treatment plan will include quick alternatives that can happen in stages. An example could be:
Having one cheeseburger and not two.
Having a burger without cheese.
Eating a burger without the buns.
Switching to a plant-based burger.
There are many options to be explored to improve eating habits in small steps.
Willpower also has to be addressed in a controlled and supportive setting. This is where the whole team comes in. Many individuals' eating habits are part of who they and adjusting them can be an uphill challenge. To educate on:
Keeping a journal
Having the family or friends eat healthy with them
These are techniques and methods to increase willpower to make healthy changes.
---
Body Composition
---
Foods Can Support Body Detoxing
The proper foods can support the body in detoxifying toxins and counter the negative effects like brain fog, neurodegenerative disorders, and chronic pain. The foods help to:
Neutralize oxidative stress
Lower inflammation
Increase immunity
Strengthen the musculoskeletal system
Foods and nutrients that detoxify can be a part of a healthy lifestyle.
References
Bjørklund, Geir et al. "Insights on Nutrients as Analgesics in Chronic Pain." Current medicinal chemistry vol. 27,37 (2020): 6407-6423. doi:10.2174/0929867326666190712172015
Elma, Ömer et al. "Chronic Musculoskeletal Pain, and Nutrition: Where Are We and Where Are We Heading?." PM & R: the journal of injury, function, and rehabilitation vol. 12,12 (2020): 1268-1278. doi:10.1002/pmrj.12346
Gómez-Pinilla, Fernando. "Brain foods: the effects of nutrients on brain function." Nature reviews. Neuroscience vol. 9,7 (2008): 568-78. doi:10.1038/nrn2421