Sciatica:  The Torment of the Sciatic Nerve 
Dr. Alex Jimenez has compiled articles discussing sciatica, a common and frequently reported series of symptoms affecting a majority of the population. The pain can vary widely. It occurs when there is pressure or damage to the sciatic nerve, a nerve found in the lower back which runs down the back of each leg as it controls the muscles of the back of the knee and lower leg. It also provides sensation to the back of the thigh, part of the lower leg, and the sole of the foot. Dr. Jimenez explains how its symptoms can be relieved through the use of chiropractic treatment.
Over-exercising, lifting, bending, or twisting abruptly into awkward positions, and even driving for extended periods of time can strain the sciatic nerve, leading to lower back pain which radiates into the back of the legs as well as other numerous symptoms, known as sciatica.

What is Sciatica?
Approximately 5 to 10 percent of individuals experience some form of low back pain from sciatica. Most commonly seen in people ranging from 18 to 35 years of age, the prevalence of sciatic symptoms varies tremendously from 1.6 percent throughout the general population to 43 percent in a selected working population. Unfortunately, only 30 percent of individuals suffering from sciatica seek medical attention only after experiencing these painful symptoms for a year or more. In a majority of cases, sciatica is caused by a herniated disc involving nerve root compression.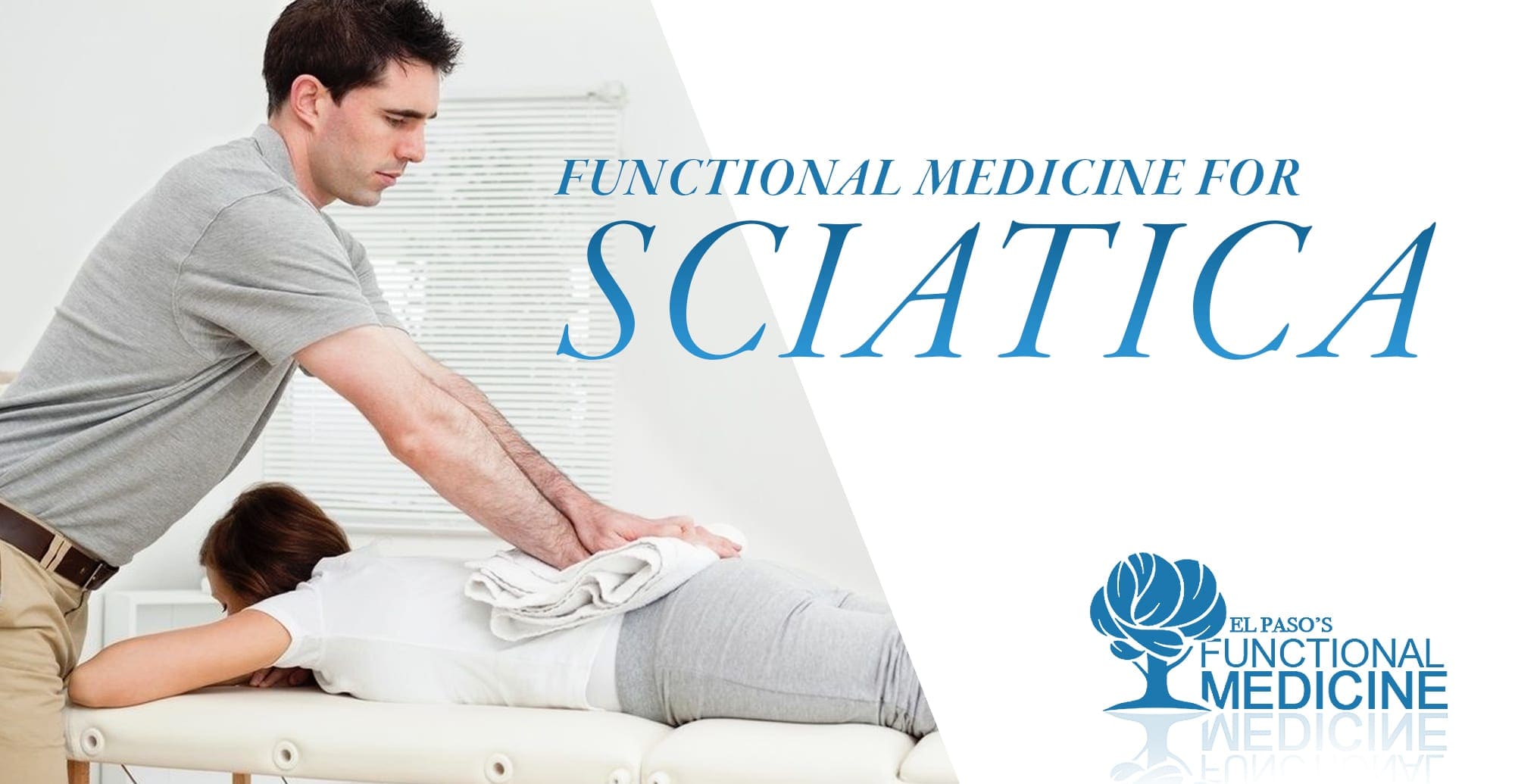 Not all individuals with lower back pain have sciatica. Lower back pain could result from a variety of factors, most frequently seen in sedentary workers who sit behind a desk for an extended period of time with improper posture while not following ergonomics.
Sciatica Causes
Several causes of sciatica include trauma from an injury, spondylolisthesis, piriformis syndrome, spinal tumors, and obesity. Sciatica can be debilitating at times when the episode is acute. At that time, it is very difficult to carry out day-to-day activities. Some patients are advised bed rest for three to four weeks so that their condition improves. The majority of the symptoms settle down with non-operative management, which involves extensive rest, Dr. Sunil Dachepalli, senior orthopedic and joint replacement surgeon and sports medicine expert at Yashoda Hospitals, quoted.
For long-distance drivers, they are at a higher risk of developing sciatica because of the constant jolts on bumpy roads, which have been known to weaken the discs of the spine. Smooth roads can prevent this, though. The individual's height can also be a component towards the development of sciatica as most discs rupture backward when the person bends forward. Taller people tend to slouch forward more often, and also when they bend, their center of gravity moves further away from the spine. The pressure on the spine is multiplied by the distance of the force, resulting in more pressure on discs of taller people when they bend forward.
It's essential to properly diagnose the presence of sciatica and determine the source of the pain and other symptoms. Sciatica caused by a common back complication, such as a spinal misalignment, may require a combination of treatments to relieve an individual's symptoms as well as treat the underlying cause of sciatica. Dr. N. Somasekhar Reddy, senior consultant orthopedic surgeon, stated, In 80 percent of the cases where people treat their sciatica on time, it is found that these simple methods can help them get better with time.
Sciatica Symptoms
Sciatica is characterized by sharp pain along with numbness on the leg. The affected leg may also feel weak and appear thinner than the other leg. Additionally, many individuals experience a mild tingling, dull ache, or burning sensation that can also be felt on the back of the calf or on the sole of the foot. The pain and discomfort usually worsen when one lies down and can often make getting enough rest difficult. Occasionally, redness and swelling may appear on the back. An episode of back pain that has lasted continuously for more than four weeks could suggest the presence of sciatica.
If you or a loved one are experiencing pain that radiates from the back or buttocks all the way down the legs, you may have a common condition called sciatica. Many people in El Paso suffer from the pain of sciatica and many never achieve a long-term solution. An untreated sciatic condition can continue to worsen and make the daily tasks of living go from difficult to impossible. This article is aimed at helping you to understand sciatica and explains how chiropractic treatment can help you to overcome it.
Sciatica in El Paso
Sciatica, which is also known as sciatic neuralgia, is a condition that causes pain in the lower back, down the back of the leg, and into the foot. It can make sitting and standing for long periods of time difficult and can lead to weakness, tingling, and numbness in the leg and foot. It will often come and go throughout a person's lifetime, causing periods of varying degrees of pain and discomfort. If left unchecked, sciatic pain will generally grow worse and the nerve can become permanently injured.
The reason why the pain travels so far, seems to radiate up and down the legs and back, is because it is caused by the compression of the sciatic nerve, the longest nerve in the body. This nerve originates in the lumbar spine and extends into the buttocks before traveling down the leg to the ankle and foot. When the vertebrae in the low back are compressed, the roots of the sciatic nerve can become pinched and irritated which is what causes the pain and injury.
How Do You Develop Sciatica?
There are a number of factors and reasons that can lead to sciatica. It is most commonly caused by disc injuries and bulges. In this occurrence, the disc presses against the nerve root causing the issue. Disc Injuries can occur because of poor posture, repetitive use injuries, and accidents. Sciatica is also common when there are subluxations (misalignments) in the spine due to postural issues, pregnancy, or trauma. Some patients say they simply bent over to pick up a piece of paper and they were hit with extreme pain. The reality is that the spinal condition was probably developing for quite some time before the triggering incident occurred.
Chiropractic Treatment for Sciatica
Chiropractors in El Paso are highly trained to zero in on the source of sciatica and to work with the patient in determining the most suitable approach to treatment. After a thorough assessment of the individual's unique issue, gentle adjustments are made that will allow the body to recover its natural alignment.
Some people respond very quickly while others take more time to recover. It really depends on the condition of the disc or the joints that the chiropractor has to correct. In most cases, the longer the issue persists, the longer it will take to achieve correction. The great news is that it typically takes less time to fix an issue like this than it took to create it. Once the position of the spine and discs are improved, patients often report improvements to their overall health.
Sciatica Home Remedies
If you've been diagnosed with sciatica, there are several remedies that can help ease the pain. Foremost, ice therapy can be used on the affected area of the back to reduce the swelling. Participating in regular physical activity and exercise can help strengthen the muscles and improve flexibility to prevent degenerative wear and tear changes associated with age. In addition, avoid sitting or standing for prolonged periods of time by taking several breaks to stand, stretch, and walk around. If you must be on your feet, rest one foot on a small stool or footrest and then switch feet throughout the day. Individuals with sciatica symptoms should also avoid wearing high heels. This type of footwear alters the body's natural posture, adding pressure to the spine which could aggravate your sciatica. And finally, take pressure off your back by sleeping on your side or on your back with a pillow under your knees.
While these remedies can relieve symptoms of sciatica, their effects may only be temporary, and its still crucial to receive immediate medical attention to diagnose any possible underlying conditions or injuries that could have developed your complications and follow with proper treatment. Chiropractic care focuses on realigning the spine through the use of spinal adjustments and manual manipulation to decrease the stress on the spine as well as strengthen the structures around the vertebra and restore the body's natural health.
If you are experiencing symptoms of sciatica call our team Wellness & Injury Team today.
By Dr. Alex Jimenez RN, DC, CST, MACP
Check Out More Testimonials Over At Our Facebook Page!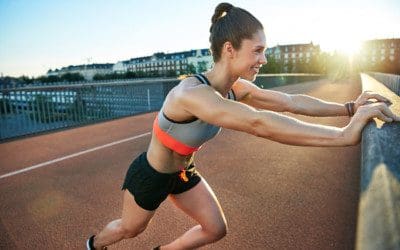 The piriformis is a large and powerful muscle beneath the gluteal/buttocks muscles. It runs from the bottom of the sacrum, where the base of the spine and pelvis converge to the top of the femur. This muscle plays a critical role in running motion; it helps externally...
read more
Professional Scope of Practice *
The information herein on "Sciatica" is not intended to replace a one-on-one relationship with a qualified health care professional, or licensed physician, and is not medical advice. We encourage you to make your own healthcare decisions based on your research and partnership with a qualified healthcare professional.
Blog Information & Scope Discussions
Our information scope is limited to Chiropractic, musculoskeletal, physical medicines, wellness, contributing etiological viscerosomatic disturbances within clinical presentations, associated somatovisceral reflex clinical dynamics, subluxation complexes, sensitive health issues, and/or functional medicine articles, topics, and discussions.
We provide and present clinical collaboration with specialists from a wide array of disciplines. Each specialist is governed by their professional scope of practice and their jurisdiction of licensure. We use functional health & wellness protocols to treat and support care for the injuries or disorders of the musculoskeletal system.
Our videos, posts, topics, subjects, and insights cover clinical matters, issues, and topics that relate to and support, directly or indirectly, our clinical scope of practice.*
Our office has reasonably attempted to provide supportive citations and identified the relevant research study or studies supporting our posts. We provide copies of supporting research studies available to regulatory boards and the public upon request.
We understand that we cover matters that require an additional explanation of how it may assist in a particular care plan or treatment protocol; therefore, to further discuss the subject matter above, please feel free to ask Dr. Alex Jimenez DC or contact us at 915-850-0900.
We are here to help you and your family.
Blessings
Dr. Alex Jimenez DC, MSACP, CCST, IFMCP*, CIFM*, ATN*
email: coach@elpasofunctionalmedicine.com
Licensed in: Texas & New Mexico*
Dr. Alex Jimenez DC, MSACP, CIFM*, IFMCP*, ATN*, CCST
My Digital Business Card