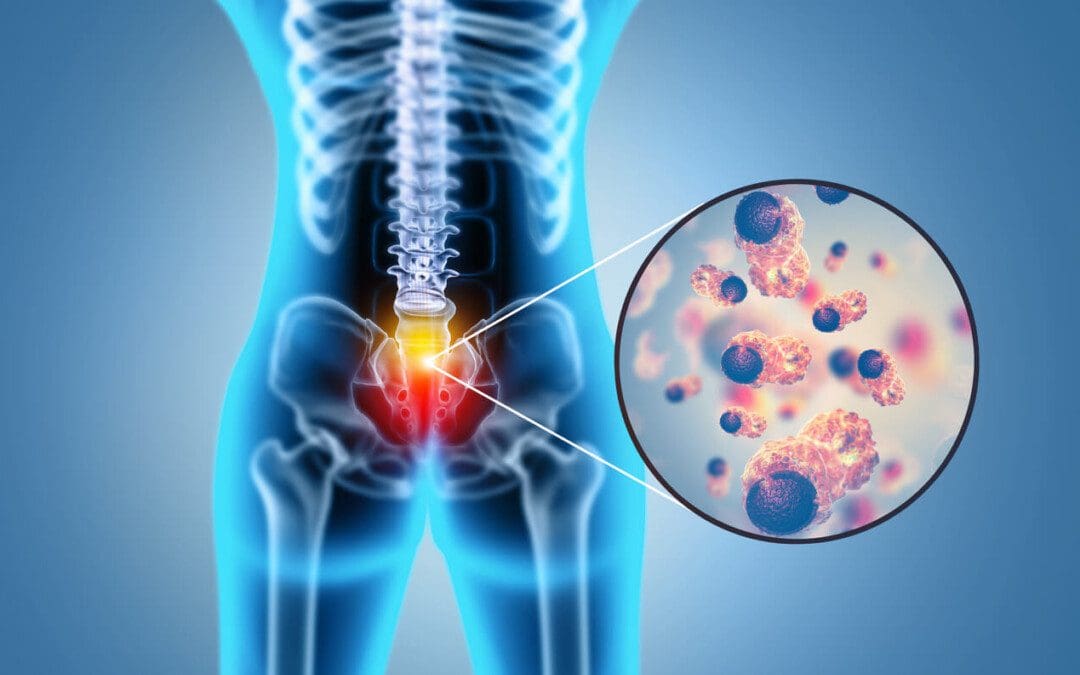 How can spinal decompression reduce pain while restoring spinal flexibility in many individuals with lumbar degenerative disorders?
Introduction
As we naturally age, so do our spines and spinal discs, as the natural fluids and nutrients stop hydrating the discs and cause them to degenerate. When disc degeneration starts to affect the spine, it can cause pain-like symptoms in the lumbar regions, which then develop into lower back pain or other musculoskeletal disorders that affect the lower extremities. When disc degeneration starts to affect the lumbar region, many individuals will notice that they are not as flexible as when they were younger. The physical signs of straining their muscles from improper lifting, falling, or carrying heavy objects can cause muscle strain and pain. When this happens, many individuals will treat the pain with home remedies, which can provide temporary relief but can aggravate it more when people make repetitive motions to their lumbar spine, which can result in injuries. Fortunately, non-surgical treatments that can help slow down the process of disc degeneration while rehydrating the spinal disc. Today's article looks at why disc degeneration affects lumbar flexibility and how treatments like spinal decompression reduce disc degeneration while restoring lumbar flexibility. Coincidentally, we communicate with certified medical providers who incorporate our patients' information to provide various treatment plans to reduce the disc degeneration process and provide pain relief. We also inform them that there are non-surgical options to reduce the pain-like symptoms associated with disc degeneration and help restore lumbar flexibility. We encourage our patients to ask amazing educational questions to our associated medical providers about their symptoms correlating with body pain in a safe and positive environment. Dr. Alex Jimenez, D.C., incorporates this information as an academic service. Disclaimer
How Does DDD Affect Lumbar Flexibility?
Have you been experiencing stiffness in your back when you wake up in the morning? Do you feel muscle aches and pains when bending down and picking up heavy objects? Or do you feel radiating pain in your legs and back? When many individuals are in excruciating pain, many don't often realize that their lower back pain could also be associated with their spinal disc degenerating. Since the spinal disc and the body can degenerate naturally, it can lead to the development of musculoskeletal disorders. DDD, or degenerative disc disease, is a common disabling condition that can greatly impact the musculoskeletal system and is the main cause of individuals missing out on their daily activities. (Cao et al., 2022) When normal or traumatic factors begin to cause repetitive motions to the spine, it can cause the spinal disc to be compressed and, over time, degenerate. This, in turn, causes the spine to be less flexible and becomes a socio-economic challenge.
When disc degeneration starts to cause spinal inflexibility, it can lead to the development of low back pain. Since low back pain is a common health concern, it can affect many individuals worldwide, as disc degeneration is a common factor. (Samanta et al., 2023) Since disc degeneration is a multi-factorial disorder, the musculoskeletal and organ systems are also affected as it can cause referred pain to different body locations. Luckily, many individuals can find the treatment they are looking for, as many seek relief from the many pain issues that disc degeneration has caused.
---
Lumbar Spine Injuries In Athletes- Video
Since disc degeneration is a multi-factorial cause of disability, it can become a primary source of back pain. When normal factors contribute to back pain, it likely correlates with disc degeneration and can cause cellular, structural, compositional, and mechanical changes throughout the spine. (Ashinsky et al., 2021) However, many individuals seeking treatment can look into non-surgical therapies as they are cost-effective and safe on the spine. Non-surgical treatments are safe and gentle on the spine as they can be customizable to the person's pain and combined with other treatment forms. One of the non-surgical treatments is spinal decompression, which uses gentle traction on the spine to rehydrate the spinal disc from degeneration and help kick-start the body's natural healing process. The video above shows how disc degeneration is correlated with disc herniation and how these treatments can reduce its pain-like effects on the spine.
---
Spinal Decompression Reducing DDD
When many individuals are going in for treatment for disc degeneration, many will often try spinal decompression as it is affordable. Many healthcare professionals will assess the individual by creating a personalized plan before entering the traction machine. Many individuals will get a CT scan to assess the changes caused by DDD. (Dullerud & Nakstad, 1994) This determines how severe the disc space is. The traction machine for spinal decompression determines the optimal treatment duration, frequency, and mode of administrating traction to the spine to reduce DDD. (Pellecchia, 1994) Additionally, the efficiency of traction from spinal decompression can help many people with low back and provide relief. (Beurskens et al., 1995)
---
References
Ashinsky, B., Smith, H. E., Mauck, R. L., & Gullbrand, S. E. (2021). Intervertebral disc degeneration and regeneration: a motion segment perspective. Eur Cell Mater, 41, 370-380. doi.org/10.22203/eCM.v041a24
Beurskens, A. J., de Vet, H. C., Koke, A. J., Lindeman, E., Regtop, W., van der Heijden, G. J., & Knipschild, P. G. (1995). Efficacy of traction for non-specific low back pain: a randomised clinical trial. Lancet, 346(8990), 1596-1600. doi.org/10.1016/s0140-6736(95)91930-9
Cao, G., Yang, S., Cao, J., Tan, Z., Wu, L., Dong, F., Ding, W., & Zhang, F. (2022). The Role of Oxidative Stress in Intervertebral Disc Degeneration. Oxid Med Cell Longev, 2022, 2166817. doi.org/10.1155/2022/2166817
Dullerud, R., & Nakstad, P. H. (1994). CT changes after conservative treatment for lumbar disk herniation. Acta Radiol, 35(5), 415-419. www.ncbi.nlm.nih.gov/pubmed/8086244
Pellecchia, G. L. (1994). Lumbar traction: a review of the literature. J Orthop Sports Phys Ther, 20(5), 262-267. doi.org/10.2519/jospt.1994.20.5.262
Samanta, A., Lufkin, T., & Kraus, P. (2023). Intervertebral disc degeneration-Current therapeutic options and challenges. Front Public Health, 11, 1156749. doi.org/10.3389/fpubh.2023.1156749
Disclaimer