Many individuals deal with sciatic nerve discomfort and pain that radiates from the lower back down through the glutes, legs, and feet. It can affect anyone and be challenging to deal with because it can be sudden and unpredictable. A professional hands-on therapeutic massage can play a vital role in alleviating back and sciatic pain but is not always available. This is when a quality massage chair can provide pain relief and relaxation at home.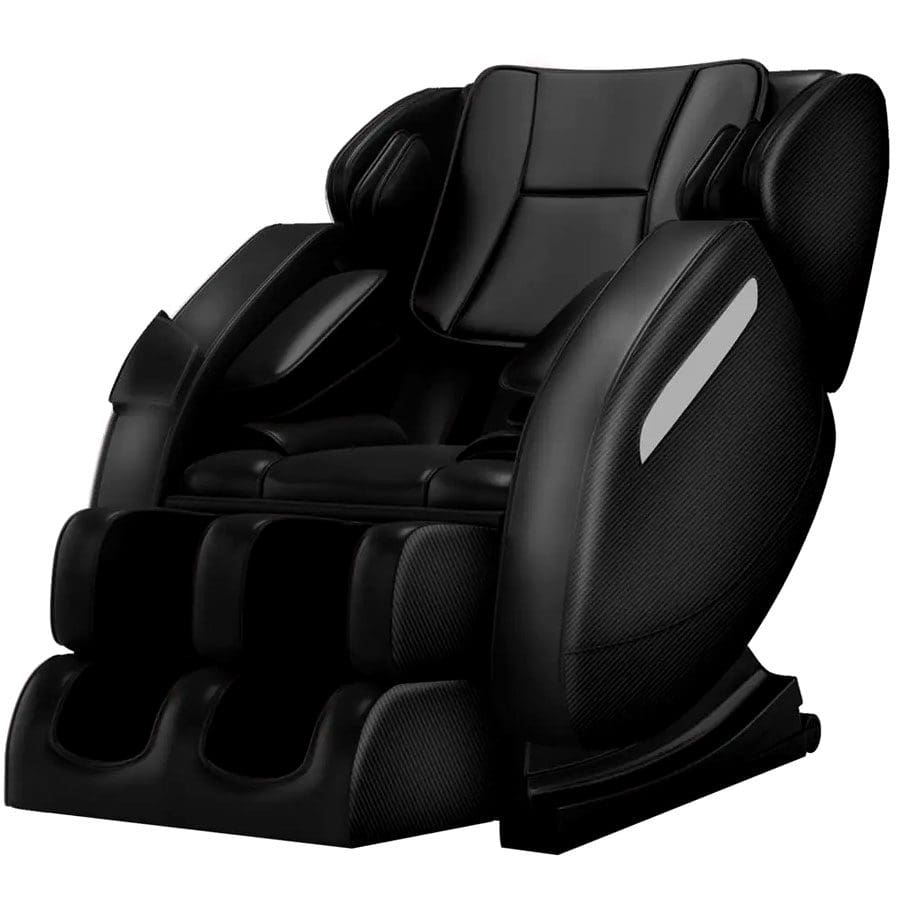 Sciatica
Not everyone who has sciatica will have the same symptoms. But common symptoms include:
Tingling, numbing sensations in the lower back and down the leg.
Electrical sensations running down the leg.
Lower back pain that spreads into the buttocks, thighs, calves, and feet.
Pain may be described as mild, dull, achy, and sharp.
Sneezing or coughing can increase the pain.
Weakness in the leg.
Massage Chair
A massage chair can assist with sciatic pain by soothing tense muscles and relieving the pressure on the surrounding tissues. When the back muscles are tense, they contract and compress down on the nerves, including the sciatic nerve. Massaging the tight muscles minimizes the pressure on the sciatic nerve and helps alleviate pain. Research has shown the main reasons why massage is beneficial:
Improves Circulation
Massaging the muscles increases blood flow.
Increasing blood circulation facilitates the absorption of nutrients into the muscles and tissues.
Increasing lymphatic circulation clears toxins out of the painful areas.
Revitalizes the area.
Decreases Tension and Improves Flexibility
Massaging helps loosen tight and strained muscles.
Percussive kneading and rolling allow muscles to relax and increase endorphin levels.
Endorphins are the body's natural pain killer chemicals.
Increased endorphin levels expedite recovery and decrease anxiety.
Features and Functions
Massage chairs have come a long way and vary in their capabilities, features, and functions.
Body Scanning
High-end massage chairs often include a body scan mode.
The chair has a built-in computer that scans the individual's body shape to deliver a customized massage to the different body areas.
Multiple Massage
Most massage chairs come with rollers and nodes to access the sore muscles.
Many chairs offer a variety of pre-programmed massages.
Higher-end programmable chairs provide kneading, reflexology, and Shiatsu, to name a few.
The massaging action is designed to help alleviate muscle discomfort.
Heated Massage
Many high-end chairs offer an optional heated seat and/or back.
Some chairs provide full-body infrared heat to relax the muscles.
Reclining Function
Most chairs feature multiple recline functions.
Zero-gravity recline is a popular option.
However, all recline options enhance relaxation.
Options
Choosing one will be based on specific needs and budget. Some tips to help figure out which is the most beneficial massage chair include:
Consult A Doctor
A doctor, spine specialist, or chiropractor can recommend the best type of massage chair for the individual's specific injury, condition, and/or disorder.
A doctor will inform the individual if a massage chair is a safe option for their sciatica pain if they have health conditions like high blood pressure or neuropathy.
Chair Objectives
Figure out what the chair will help with short and long-term before shopping.
For example, if the goal is to relieve sciatica and lower back tension, an L-Track massage chair can go further down the spine to the glutes and hamstrings.
---
Injury Medical DOC Spinal Decompression Table
---
References
Cygańska, Anna, et al." Impact of Exercises and Chair Massage on Musculoskeletal Pain of Young Musicians" International journal of environmental research and public health vol. 17,14 5128. 16 Jul. 2020, doi:10.3390/ijerph17145128
de Souza, Talita Pavarini Borges et al.""The effectiveness of Chair Massage on Stress and Pain in Oncology" International journal of therapeutic massage & bodywork vol. 14,3 27-38. 2 Sep. 2021, doi:10.3822/ijtmb.v14i3.619
Hand, Mary et al." "Massage Chair Sessions: Favorable Effects on Ambulatory Cancer Center Nurse" Perceived Level of Stress, Blood Pressure, and Heart Rate" Clinical journal of oncology nursing vol. 23,4 (2019): 375-381. doi:10.1188/19.CJON.375-381
Kim, Seung-Kook, et al." "Clinical outcomes and cost-effectiveness of massage chair therapy versus basic physiotherapy in lower back pain patients: A randomized controlled trial." Medicine vol. 99,12 (2020): e19514. doi:10.1097/MD.0000000000019514
Kumar, Saravana, et al. "The effectiveness of massage therapy for the treatment of nonspecific low back pain: a systematic review of systematic reviews." International journal of general medicine vol. 6 733-41. 4 Sep. 2013, doi:10.2147/IJGM.S50243