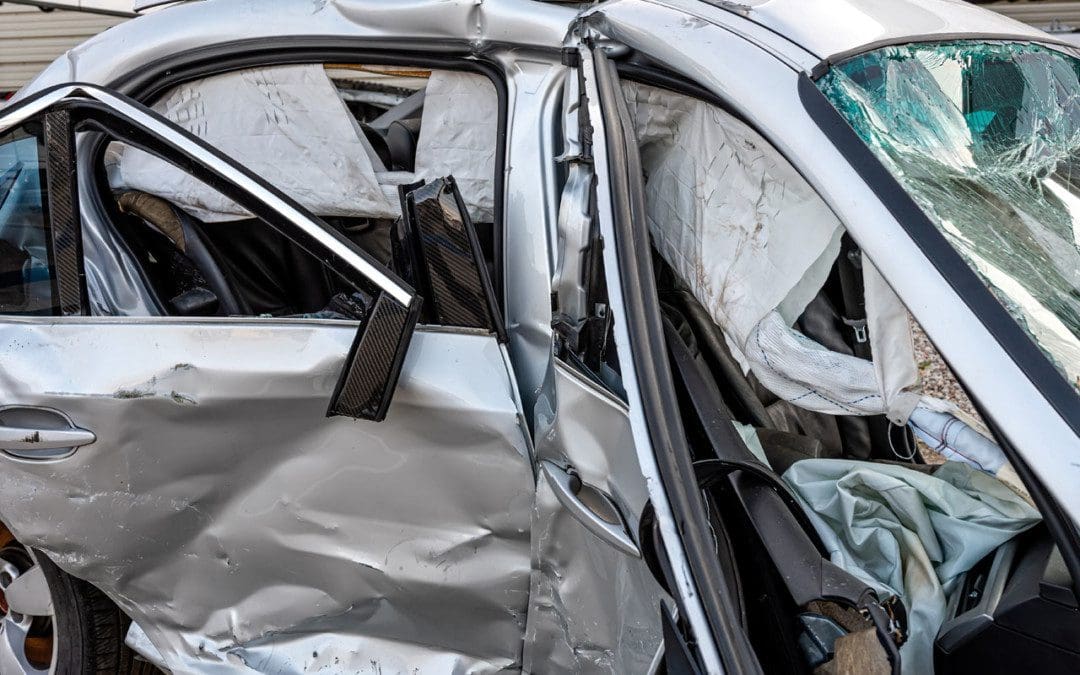 T-bone accidents/collisions, also known as side-impact or broadside collisions where the front end of one car slams into the side of another, can result in severe injuries and tend to have a more devastating effect on the body. Side impact collisions account for 24% of driver or passenger deaths; even at 30 mph, side-impacts regularly cause injuries to the occupants of the struck car. Modern vehicles have many safety features, including safety belt features, airbags, and collision avoidance systems that protect drivers and passengers from front and rear collisions; however, when it comes to side-impact, occupants tend to remain unprotected.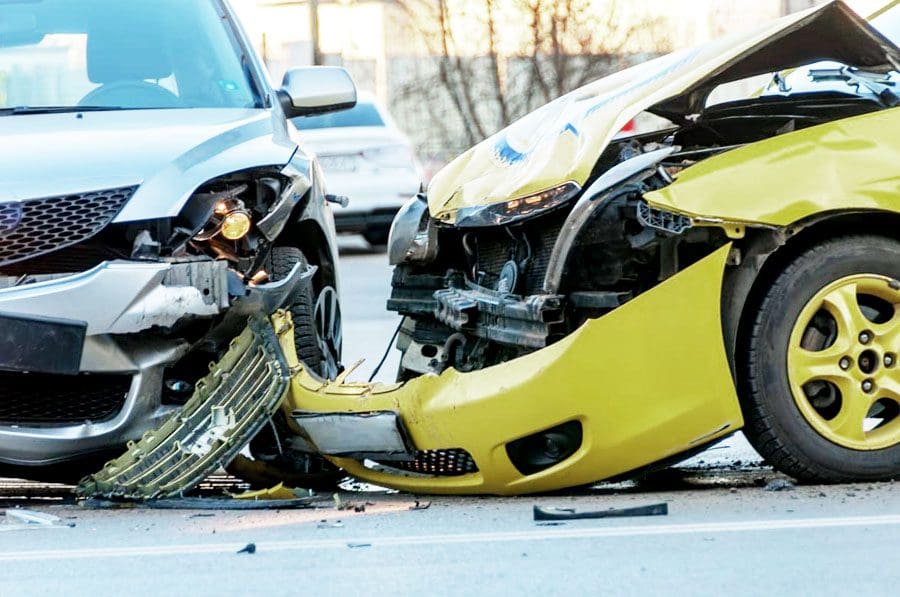 T-Bone Side Collision Causes
T-bone accidents usually happen at intersections. Usual Causes of T-bone accidents involve someone failing to yield the right of way. The most common causes include:
A driver makes a risky left turn at an intersection, believing the other car/s will stop.
A driver decides to run a red light crashing into a vehicle making a left turn.
A driver runs through a stop sign, slams into a vehicle, or gets slammed.
Distracted driving.
Defective automotive equipment like faulty brakes.
Injuries
T-bone collision-related injuries include the head, neck, arms, shoulders, chest, ribs, abdominals, pelvis, legs, and feet:
Abrasions
Cuts
Gashes
Soft tissue strains
Whiplash
Nerve damage
Dislocations
Fractures
Internal damage to the organs
Concussions
Brain trauma
Partial or complete paralysis
Back injuries can damage the spinal cord causing herniated discs, sciatica, and chronic pain that can radiate to the rest of the body.
Treatment and Recovery
Individuals have different recovery times and depend on the severity of the injury and on any pre-existing conditions. Brain injuries and spinal issues can take months to recover fully. Fractures placed in a hard or soft cast to heal for weeks or months can lead to muscle atrophy. Chiropractic therapeutic massage and decompression strengthens muscle weakness, resets and realigns the spinal column,  improves range of motion/movement, strengthens grip, and relieves pain.
---
Neurosurgeon Explains DRX9000
---
References
Gierczycka, Donata, and Duane Cronin. "Importance of impact boundary conditions and pre-crash arm position for the prediction of thoracic response to pendulum, side sled, and near side vehicle impacts." Computer methods in biomechanics and biomedical engineering vol. 24,14 (2021): 1531-1544. doi:10.1080/10255842.2021.1900132
Hu, JunMei, et al. "Chronic widespread pain after motor vehicle collision typically occurs through immediate development and nonrecovery: results of an emergency department-based cohort study." Pain vol. 157,2 (2016): 438-444. doi:10.1097/j.pain.0000000000000388
Lidbe, Abhay, et al. "Do NHTSA vehicle safety ratings affect side impact crash outcomes?." Journal of safety research vol. 73 (2020): 1-7. doi:10.1016/j.jsr.2020.02.001
Mikhail, J N. "Side impact motor vehicular crashes: patterns of injury." International journal of trauma nursing vol. 1,3 (1995): 64-9. doi:10.1016/s1075-4210(05)80041-0
Shaw, Greg et al. "Side impact PMHS thoracic response with a large-volume airbag." Traffic injury prevention vol. 15,1 (2014): 40-7. doi:10.1080/15389588.2013.792109