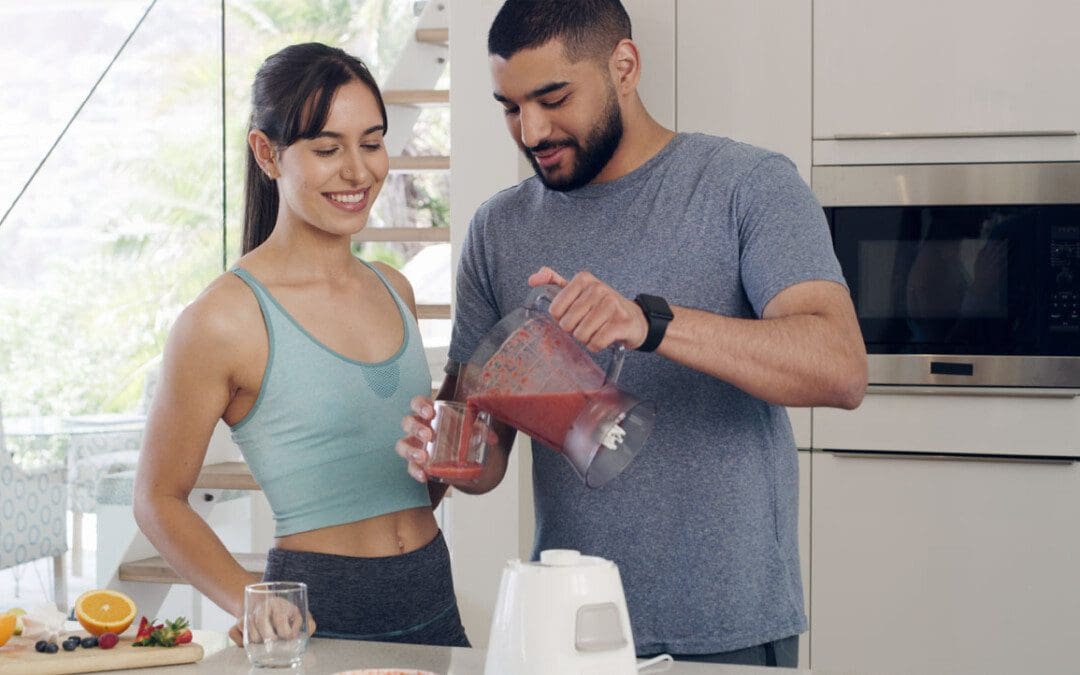 For individuals trying to build muscle but are not seeing results, can knowing factors like what foods to eat, how to work out, and genetics help achieve meaningful muscle gains?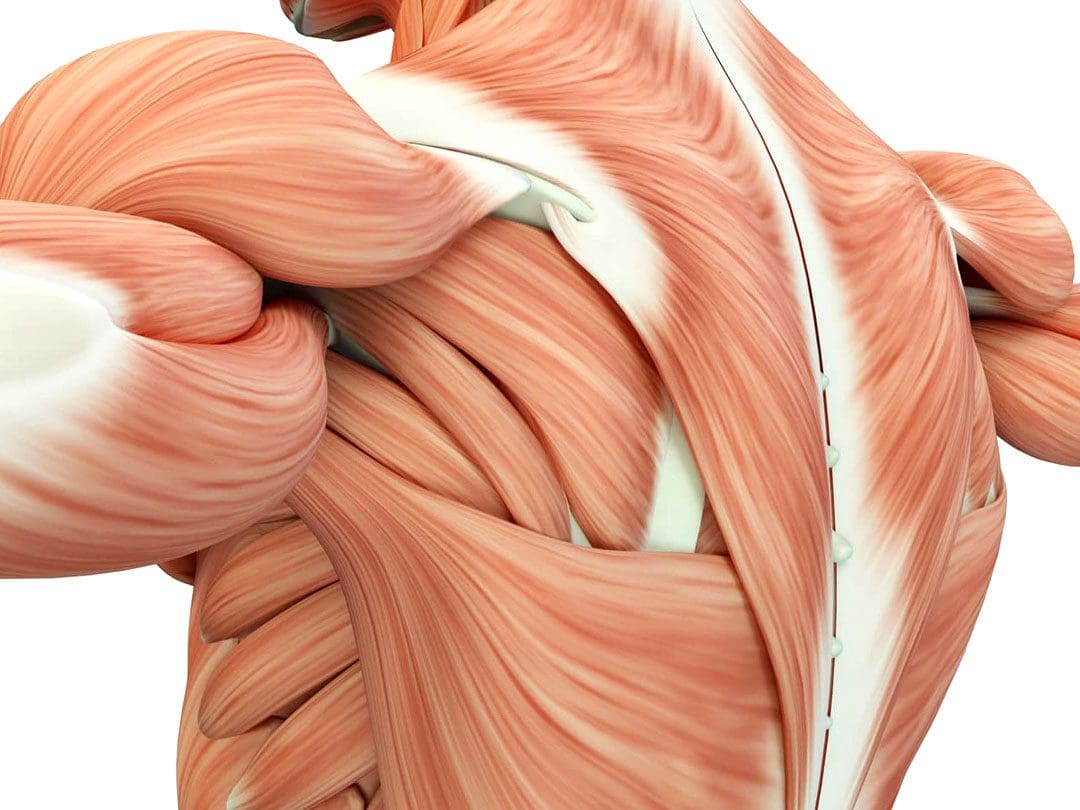 Muscle Growth Nutritional Mistakes
Muscle growth is an important element of overall fitness and health. Individuals can make nutritional mistakes like not eating enough protein or carbohydrates and not properly hydrating themselves which can prevent them from gaining muscle. Factors that contribute to muscle building, include:
Nutrition
Genetics
Training
Individuals who want to increase muscle mass more efficiently can rework these issues to maintain consistency and commitment to exercise and nutrition. Benefits include:
Building muscle helps strengthen bones
Improves balance
Decreases the risk of cardiovascular disease and diabetes.
Building muscle enhances strength and speed and can also reduce the risk of injuries or falls as you age. (American College of Sports Medicine. 2017)
Factors
Experts point out some common mistakes that can hinder muscle growth, like not eating enough protein, not consuming enough calories, overtraining, or practicing improper form and technique. As everybody is different there is no one-size-fits-all approach to building muscle or hypertrophy. These include:
Genetics
An individual's genes contribute to how easy or difficult it can be to build muscle.
Some individuals have a higher proportion of fast-twitch muscle fibers, which increases growth potential.
The natural distribution of muscle and body fat also varies and can affect the rate and location of muscle growth.
There are also differences in individual recovery capabilities that can influence the frequency and intensity of training sessions.
Nutrition
Nutrition matters when trying to build muscle. Individuals need to eat enough protein for muscle repair and growth.
Individuals may need to consume more calories than they burn to create energy stores.
At the same time, individuals need to consume enough carbohydrates and healthy fats to fuel workouts and recovery.
Training
Gaining muscle requires regular resistance or strength training exercises.
These exercises cause micro tears in muscle fibers, which then repair and grow back stronger and larger.
Effective resistance training includes – consistency, intensity, recovery, and progressive overload.
Progressive overload means gradually increasing the weight, frequency, or number of repetitions in an exercise routine to challenge the muscles.
Muscle Strength for Healthy Aging
Research shows that performing exercises that build muscle mass can slow age-related cognitive decline and decrease the risk of neurodegenerative diseases like Alzheimer's disease and dementia. (Joseph Michael Northey, et al., 2018)
Muscle-building exercise can also improve heart health and lower the risk of cardiovascular diseases. (Johns Hopkins Medicine. 2023)
Nutritional Mistakes
When trying to gain muscle, challenges can affect progress. Some of the most common mistakes that can delay or set back muscle growth and recommendations include.
Not Enough Protein
Eating protein like lean meats, dairy products, and seafood, is crucial for muscle repair and growth.
Not consuming enough protein makes the body unable to grow muscles, and you'll see suboptimal improvements.
Get enough protein from various sources like beef, lamb, chicken, turkey, fish, eggs, dairy, legumes, and plant-based proteins.
However, there is a limit to how much protein the body can use effectively at one time for muscle protein synthesis.
It is recommended to distribute protein intake evenly throughout the day, aiming for about 20 to 30 grams of high-quality protein in each meal.
Not Enough Calories
If the body is in a caloric deficit, the ability to grow muscle is limited.
Insufficient calorie intake can create energy deficits, making the body use muscle for energy instead of growing.
To fix this, individuals need to consume more calories than calories burned.
It can be helpful to track calorie intake with an application to make adjustments as needed.
Individuals having trouble increasing their calorie intake or there are questions about what the body needs, consult with a registered dietitian or nutritionist.
Not Enough Carbs
Carbohydrates are the body's main energy source during high-intensity workouts.
Not consuming enough can lead to decreased performance and slower recovery.
Recommendations include consuming a variety of whole grains and minimally processed carbohydrates, such as brown rice, potatoes, sweet potatoes, oats, and quinoa.
For individuals doing regular, moderate-to-intense training, carbohydrate recommendations can range from 3 to 7 grams per kilogram of body weight per day.
For individuals doing endurance or intense frequency training routines may need to increase this range.
Not Hydrating Enough
Water is necessary for all bodily functions, including muscle contraction and repair.
Dehydration comes with symptoms like muscle cramps, fatigue, and decreased exercise performance. (Centers for Disease Control and Prevention. 2022)
For individuals who are not sure how much water they need? Recommendations include using half of an individual's body weight as a starting point to figure out how many ounces to drink per day.
For example, individuals who weigh 140 pounds can set a baseline hydration goal of 70 ounces of water/8 cups per day which can be adjusted according to activities.
Water Intake Recommendations
The recommended total fluid intake from food and drink varies by age and sex. The general recommendations are around:
11.5 cups per day for women
15.5 cups for adult men
For just water, women need around 9 cups of fluid per day, and men need around 13 cups to replace fluids that are lost throughout the day.
However, the exact amount of water needed to stay properly hydrated also depends on an individual's activity level and overall health. (Academy of Nutrition and Dietetics. 2022)
To prevent dehydration, sip water consistently throughout the day, especially before, during, and after workouts.
Foods with a high water content like certain fruits can help achieve daily hydration goals.
Not Enough Healthy Fats
Not consuming enough healthy fats can cause the body to not be able to produce enough hormones that support muscle growth.
Relying on supplements instead of getting nutrients from whole foods can also lead to nutritional deficiencies and imbalances.
Eating too many protein bars or shakes can also cause gastrointestinal side effects. (National Capital Poison Center. 2023)
Recommendations are to add more healthy fats, like avocados, nuts, seeds, fatty fish, and olive oil.
Forgetting Post-Workout Nutrition
After working out, the body is ready to absorb nutrients and start the process of muscle repair and growth.
The body needs nutrients to activate the recovery post-exercise
When the body lacks nutrition after a workout it can slow muscle growth and cause fatigue.
Recommendations are to pack a balance of protein and carbohydrates to refuel right after a workout.
Training Mistakes
Undertraining or performing low-intensity workouts can also slow down muscle growth.
Individuals who are not overloading their muscles – for example, using weights that are too light – will not break them down so they can grow bigger and stronger.
A lack of microdamage means muscle growth will be slower.
Muscle overload also requires rest.
Recommendations are to take at least one day of rest per week and avoid strength training in the same muscle group two days in a row.
When creating a lifting plan, be sure to include compound exercises like squats, deadlifts, and bench presses.
These exercises work with multiple muscle groups and are recommended for building strength and muscle.
A training routine should include a variety of compound movements, like lunges, split squats, leg presses, pull-downs, upright rows, and push-ups.
If unsure of which compound exercises to include, consult a personal trainer, physical therapist, or sports chiropractor.
---
Military Training and Chiropractic Care
---
References
American College of Sports Medicine. (2017). Resistance training and injury prevention.
Northey, J. M., Cherbuin, N., Pumpa, K. L., Smee, D. J., & Rattray, B. (2018). Exercise interventions for cognitive function in adults older than 50: a systematic review with meta-analysis. British journal of sports medicine, 52(3), 154–160. doi.org/10.1136/bjsports-2016-096587
Johns Hopkins Medicine. (2023). Exercise and the heart.
Centers for Disease Control and Prevention. (2022). Water and healthier drinks.
Academy of Nutrition and Dietetics. (2022). How much water do you need?
National Capital Poison Center. (2023). Do protein bars give you gas?