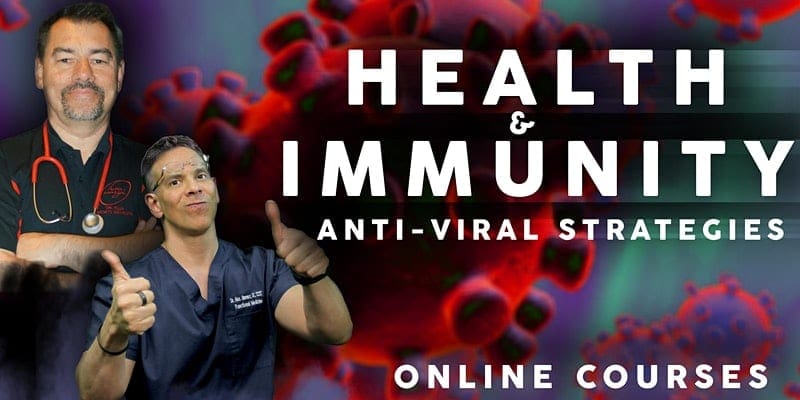 Health & Immunity LIVE WEBINAR with Dr. Jimenez and Dr. Ruja (915) 613-5303
Join from a PC, Mac, iPad, iPhone or Android device:
Please click this URL to join. zoom.us/s/95950983232?pwd=UXJOdXpmazdldmJiNzBuMmpPM29idz09
Join us for a LIVE WEBINAR with Dr. Jimenez and Dr. Ruja as they discuss Health and Immunity from a functional medicine perspective as part of their Health and Immunity Series.
Dr. Jimenez and Dr. Ruja are both experienced chiropractors with extensive knowledge regarding the human body and how the body systems work. With extra training and education in functional medicine* they discuss immunity and overall health with great detail and understanding.
Functional medicine requires doctors to continue their education and re-evaluate how they treat patients, including clinical decision thinking. Functional medicine stems from the basis and clinical application of understanding whole body wellness and the interconnection between organ systems and their processes.
Dr. Jimenez and Dr. Ruja bring their knowledge to the people by explaining current health dilemmas in a way that is easy to understand while showing scientific data and providing their resources for all viewers to follow along with.
This webinar series will discuss topics such as:
?? Immune System Support
?? COVID-19 Statistics
?? Nutrition Support
?? Understanding COVID – 19
?? The connection between body systems
?? And more!
We are excited to have you join this LIVE WEBINAR event and encourage you to follow along by downloading the presentation: prezi.com/view/G5M24nJOzbC7rw25stGT/
Interested in more? Click the link to fill out our FREE functional medicine assessment today!: bit.ly/functionmed
Functional Medicine* and Integrative Wellness requires Doctors to engage in further education outside of their core training and within their scope of practice.
This webinar is led by Dr. Alexander Jimenez, who has advanced training in functional medicine, neurophysiology, and clinical applications.
*Additional Education: M.S.A.C.P – Licensed in Texas & New Mexico. Scope of Practice Governed and Determined by State License & State Board Rules & Regulations.
Or join by phone:
Dial(for higher quality, dial a number based on your current location):
US: +1 346 248 7799 or +1 669 900 6833 or +1 253 215 8782 or +1 301 715 8592 or +1 312 626 6799 or +1 929 436 2866
Webinar ID: 959 5098 3232
International numbers available: zoom.us/u/aeHB2ZmncF