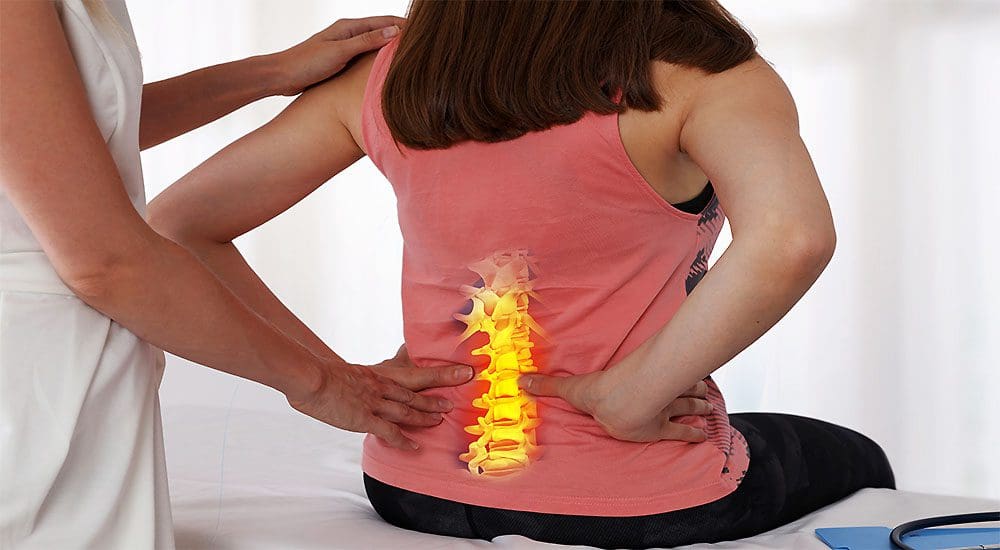 Can individuals with low back pain find nonsurgical solutions to restore lumbar mobility and stability to the lower limbs?
Introduction
As one of the top three common problems that many young and older adults experience at some point in their lives, low back pain can have a huge impact on their routine. Back pain can often be due to normal factors like lifting heavy objects, being in a reclined position, or being physically inactive. Other times, it can be due to traumatic injuries, musculoskeletal disorders, or physical injuries. When many people are dealing with low back pain, many will often take over-the-counter medication to reduce the pain-like symptoms that they are experiencing. However, that is only a temporary solution, as the pain does come back through repetitive motions that can lead to a life of disability. To that point, many individuals, especially working adults, will have to call off work to get their lower back pain treated. This causes a socio-economic burden for many, and it can be miserable. Today's article will examine what causes back pain and how various nonsurgical tips and tricks can reduce low back pain. We speak with certified medical providers who incorporate our patients' information to provide multiple nonsurgical solutions to ease low back pain in many individuals. We also inform our patients of tips and tricks to reduce common back pain symptoms causing lumbar issues. We encourage our patients to ask intricated and educational questions to our associated medical providers about the pain-like symptoms they are experiencing correlating with the lower back. Dr. Alex Jimenez, D.C., utilizes this information as an academic service. Disclaimer.
What Causes Back Pain?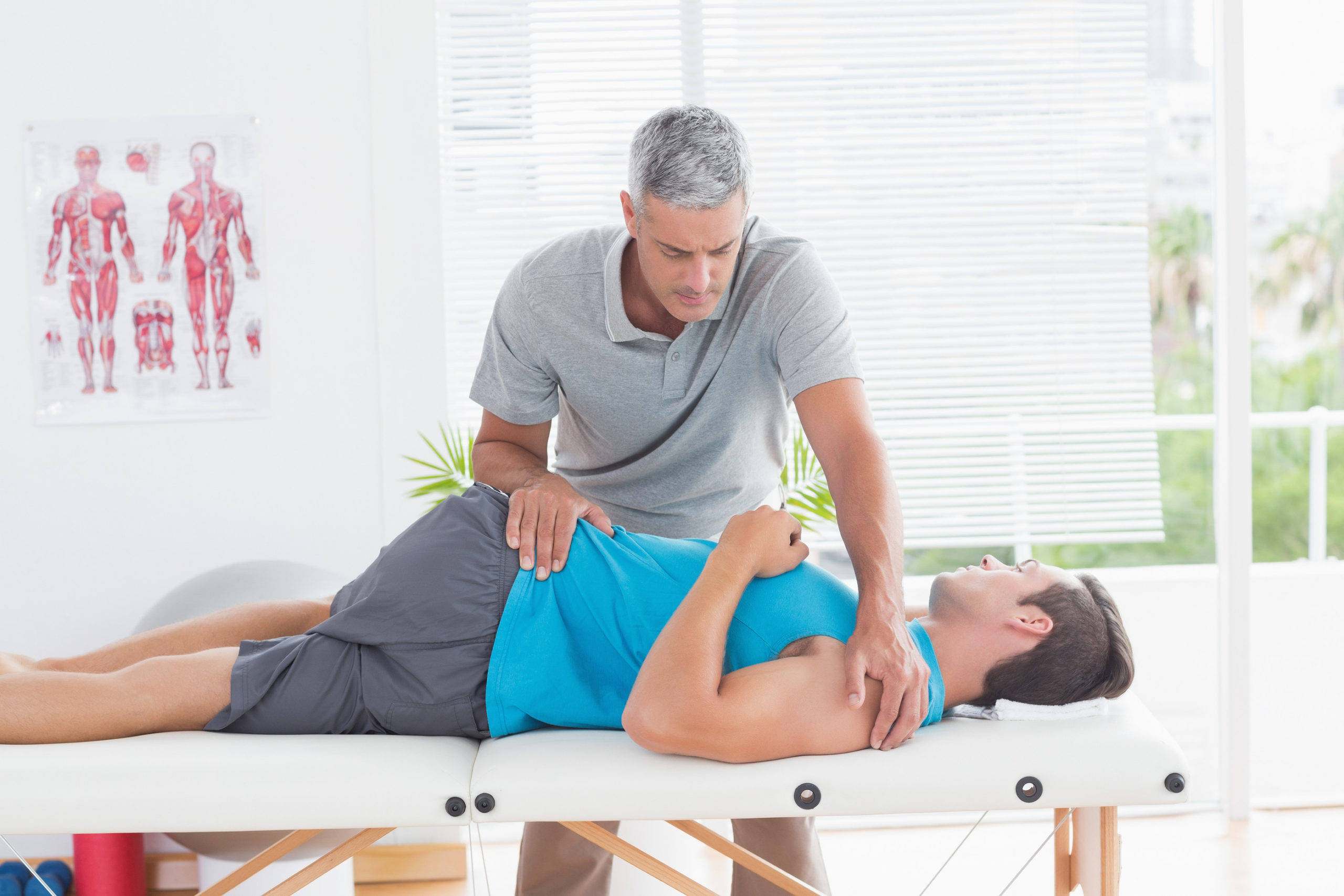 Do you feel constant aches or pains in your lower back after a long workday? Do you feel stiffness in your lower back muscles that hurts when stretched? Or are you in constant pain that you are unable to function throughout the entire day? Many of these scenarios that people are experiencing are correlated with low back pain. Since the back in the musculoskeletal system is a complicated structure consisting of bones, joints, ligaments, and muscles, it can succumb to various injuries, sprains, and aches, leading to lower back pain. Many individuals dealing with back pain are non-specific and can affect the state of the lumbar spinal discs. When many individuals have various physical activities, they will have disc abnormalities and low back pain. (Jensen et al., 1994) At the same time, many individuals will notice that a series of sequelae develop various pain-like symptoms that are taken into account and cause functional loss associated with acute or chronic lower back pain that can affect the lower limbs. (Hoy et al., 2014) Some of the other causes of low back pain can be musculoskeletal symptoms that can lead to a life of disability. (Malik et al., 2018) More often than not, many individuals dealing with lower back pain do recover; however, after a while, reoccurrence of lower back pain is common when the same repetitive motions are being performed and when people who had lower back pain in previous encounters will deal with chronic pain and disability. (Hartvigsen et al., 2018) Luckily, numerous treatments can help reduce the pain, like the effects of low back pain, help restore mobility to the lumbar spine, and stabilize the lower limbs.
---
Diabetic Back Pain Explained- Video
Have you been experiencing muscle stiffness and aches in your lower back that are affecting your lower limbs? Did you lift a heavy object that caused you to strain your back muscles and make it difficult to work? Or were you bending over to pick up an object or tie your shoes so your back muscles are aching? When many individuals are dealing with low back pain from these various scenarios, it can lead to a life of disability and misery when not treated right away. Since low back pain is a pervasive musculoskeletal disorder, many individuals have different diagnoses, which can make it difficult to treat. (Deyo et al., 1990) However, there are numerous ways that many people dealing with low back pain can find the relief they deserve. Many people will often seek various treatments that can reduce low back pain and help them regain their spinal mobility so they can get back to their daily routine. The video above explains how back pain can be associated with autoimmune disorders like diabetes and how various treatments can help reduce pain-like symptoms.
---
Nonsurgical Tips & Tricks To Reduce Low Back Pain
When it comes to reducing and treating low back pain, many individuals will begin to seek treatment to reduce their low back pain. Many will often go to nonsurgical treatments since they are cost-effective and can be combined with other therapies to relieve musculoskeletal pain. Nonsurgical treatments can range from spinal decompression and chiropractic care to spinal manipulation. (Chou et al., 2017) When many people are finding relief for their lower back pain, some tips and tricks that many people can do to prevent it from flaring up include:
Maintaining a healthy weight and diet

Slowly incorporating exercises 

Avoid prolonging activity

Stretch

Sleep on a medium-firm mattress

Continue nonsurgical treatments to reduce the chances of low back pain returning

Maintain good posture
With these tips and tricks, many individuals will begin to notice their lower back pain reducing and promote healthy lifestyle choices.
---
References
Chou, R., Deyo, R., Friedly, J., Skelly, A., Hashimoto, R., Weimer, M., Fu, R., Dana, T., Kraegel, P., Griffin, J., Grusing, S., & Brodt, E. D. (2017). Nonpharmacologic Therapies for Low Back Pain: A Systematic Review for an American College of Physicians Clinical Practice Guideline. Ann Intern Med, 166(7), 493-505. doi.org/10.7326/M16-2459
Deyo, R. A., Cherkin, D., & Conrad, D. (1990). The Back Pain Outcome Assessment Team. Health Serv Res, 25(5), 733-737. www.ncbi.nlm.nih.gov/pubmed/2147670
www.ncbi.nlm.nih.gov/pmc/articles/PMC1065661/pdf/hsresearch00081-0050.pdf
Hartvigsen, J., Hancock, M. J., Kongsted, A., Louw, Q., Ferreira, M. L., Genevay, S., Hoy, D., Karppinen, J., Pransky, G., Sieper, J., Smeets, R. J., Underwood, M., & Lancet Low Back Pain Series Working, G. (2018). What low back pain is and why we need to pay attention. Lancet, 391(10137), 2356-2367. doi.org/10.1016/S0140-6736(18)30480-X
Hoy, D., March, L., Brooks, P., Blyth, F., Woolf, A., Bain, C., Williams, G., Smith, E., Vos, T., Barendregt, J., Murray, C., Burstein, R., & Buchbinder, R. (2014). The global burden of low back pain: estimates from the Global Burden of Disease 2010 study. Ann Rheum Dis, 73(6), 968-974. doi.org/10.1136/annrheumdis-2013-204428
Jensen, M. C., Brant-Zawadzki, M. N., Obuchowski, N., Modic, M. T., Malkasian, D., & Ross, J. S. (1994). Magnetic Resonance Imaging of the Lumbar Spine in People without Back Pain. New England Journal of Medicine, 331(2), 69-73. doi.org/10.1056/nejm199407143310201
Malik, K. M., Beckerly, R., & Imani, F. (2018). Musculoskeletal Disorders a Universal Source of Pain and Disability Misunderstood and Mismanaged: A Critical Analysis Based on the U.S. Model of Care. Anesth Pain Med, 8(6), e85532. doi.org/10.5812/aapm.85532
Disclaimer