The sciatic nerve is the longest in the body and is the central nerve in the leg. A critical nerve that comes off the spine runs through the pelvis, into the buttocks, down the back of each thigh, and finally into the feet. It is a mixed nerve meaning it is made up of both motor/movement) and sensory/sensation fibers. The nerves merge with the spinal nerve roots before they enter the spinal cord, where the sensory information travels to and from the brain. If the nerve is inflamed, compressed, twisted, damaged, or injured, this can negatively affect the muscles' function, leading to chronic pain conditions. Injury Medical  Function Restoration Chiropractors will do precisely that for the sciatic nerve and the rest of the body.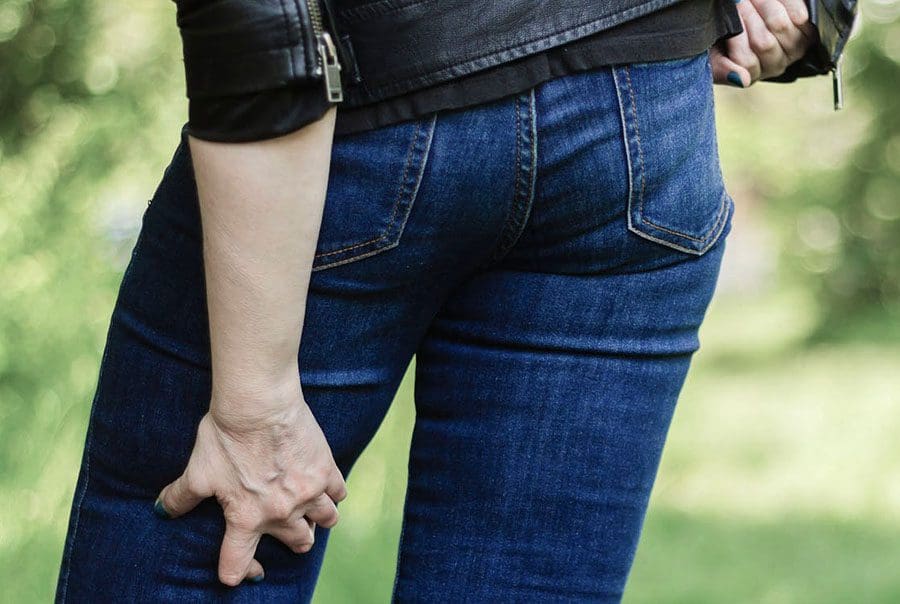 Nerve Roots and Branches
Different nerve roots make up the sciatic nerve, with two starting in the lower back and three at the bottom of the spine or sacrum. At the  knees, the nerve splits into two branches:
The peroneal nerve runs from the knee's outer part to the foot's outer part and splits into two main branches below the knee.
The tibial nerve goes down the back of the calf, extending to the heel and sole.
There are smaller branches at the:
Hips
Inner thighs
Calves
Feet
Sciatic Nerve Function
The sciatic nerve's purpose serves motor functions by assisting the muscles in the legs and feet to move, walk, run, and stand. And for the sensory function of feeling sensations in the legs and feet includes pain, numbness, burning, and electrical sensations.
Motor Functions
The nerve provides motor functions that power movement to the muscles that move the thighs, legs, and feet. Essential motor functions:
Bringing the thighs together inward toward the body
Movement of the foot inward to the body.
Movement of the foot away/outward from the body
Motor function signs of sciatic nerve problems include difficulty or inability to walk, bend the leg, and/or stand on tiptoe or the heel.
Sensory Functions
The nerve provides sensation to the different areas; when the nerve is injured, the corresponding area may feel unique/abnormal sensations with differing degrees of numbness, pins-and-needles, and pain. Commonly affected areas include:
Front, back, and outside the thigh.
Front, back, and outside the lower leg.
The top and outer side of the foot.
Bottom of the foot.
Between the toes.
Like motor function disruption, sensory impairment is determined by where the problems are occurring.
Function Restoration Chiropractor
Affected, reduced, and inhibited motor and sensory functions can lead to muscle weakness, chronic pain, and permanent nerve damage. Function restoration chiropractor and physical therapeutic massage can help manage nerve compression and irritation. Spinal manipulations restore misaligned vertebral discs taking the pressure off the nerve relieving the pain, and regaining nerve signal flow and mobility. Chiropractic will induce deep muscle relaxation to stop muscle spasms, release tension, soothe the nerve, release endorphins, and restore sciatic nerve function.
---
Spinal Decompression
---
References
Bouche, P. "Compression and entrapment neuropathies." Handbook of clinical neurology vol. 115 (2013): 311-66. doi:10.1016/B978-0-444-52902-2.00019-9
Cook, Chad E et al. "Risk factors for first-time incidence sciatica: a systematic review." Physiotherapy research international: the journal for researchers and clinicians in physical therapy vol. 19,2 (2014): 65-78. doi:10.1002/pri.1572
Giuffre BA, Jeanmonod R. Anatomy, Sciatic Nerve. [Updated 2021 Jul 29]. In: StatPearls [Internet]. Treasure Island (FL): StatPearls Publishing; 2022 Jan-. Available from: www.ncbi.nlm.nih.gov/books/NBK482431/