Muscle tension happens when the muscles stay contracted after working, sports, exercise, and stress, presenting with stiffness and achiness that progresses to chronic myofascial pain. Myofascial is used to describe the connective tissues throughout the body. Myo refers to the muscles, and fascia refers to the body tissues. Myofascial pain syndrome describes muscle pain in various forms. Most individuals have experienced chronic muscle tension in muscle pain or tension headaches. Myofascial pain can vary, ranging from mild to severe. Chiropractic can provide treatment and post-prevention plans to eliminate the pain and strengthen the body.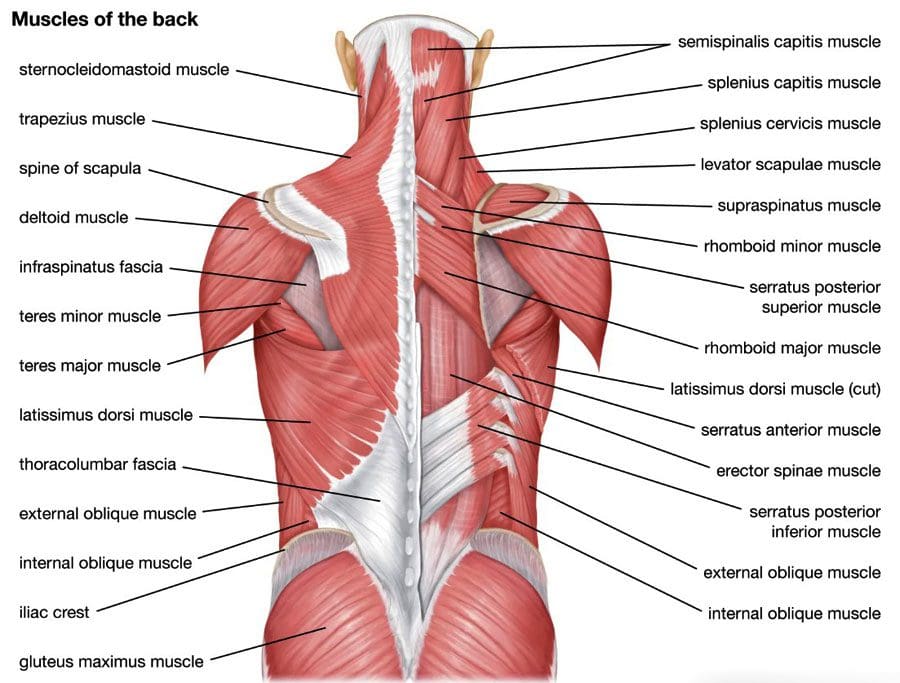 Connective Tissue
Myofascial pain syndrome is a complex condition that could be repetitive stress injuries on the muscles or nervous system malfunction and is often characterized by symptoms like:
Muscle tenderness, soreness, and aches.
Sensitive areas all over the body – trigger points.
Fatigue
Sleep problems
Each symptom is not a sign of the condition, but it could be myofascial pain syndrome when combined and does not resolve with some time. This chronic pain disorder is associated with referred pain that appears in one part of the body but the root cause in another region.
Chiropractic Care
Chiropractic medicine will get to the root of the problem with a thorough diagnosis. This will be done through physical examination, medical history, and symptom review. The chiropractor will perform a detailed exam of the affected muscles, including a range of motion test, strength test, and palpations of suspected trigger points to see how the muscles respond, twitch, and/or cause pain in a specific pattern or region. Sometimes blood tests are ordered to look for other causes, like vitamin D deficiency or hypothyroidism. Chiropractic can combine treatment therapies that include:
Massage therapy
Therapeutic massage will loosen the tight, knotted muscles and relieve cramping and/or spasms.
Physical Therapy
Includes stretching, postural, and strengthening exercises.
Medication
Injections
Pain medications are directly injected into the trigger points.
Chiropractic physicians work on the whole body and not just the hurting areas. Chiropractors are trained to incorporate treatment with primary care and specialists. Patients receive education in exercise programs, corrective exercises, nutritional recommendations, and health coaching.
---
Spine Decompression
---
References
American Chronic Pain Association. Resource Guide to Chronic Pain Management. (www.theacpa.org/wp-content/uploads/2018/05/ACPA_Resource_Guide_2018-Final_Feb.pdf) Accessed 4/17/2019.
Lavelle, Elizabeth Demers, et al. "Myofascial trigger points." Anesthesiology clinics vol. 25,4 (2007): 841-51, vii-iii. doi:10.1016/j.anclin.2007.07.003
Stults-Kolehmainen, Matthew A et al. "Chronic psychological stress impairs recovery of muscular function and somatic sensations over a 96-hour period." Journal of strength and conditioning research vol. 28,7 (2014): 2007-17. doi:10.1519/JSC.0000000000000335
Tantanatip A, Chang KV. Myofascial Pain Syndrome. [Updated 2021 Aug 14]. In: StatPearls [Internet]. Treasure Island (FL): StatPearls Publishing; 2022 Jan-. Available from: www.ncbi.nlm.nih.gov/books/NBK499882/
Vernon, Howard, and Michael Schneider. "Chiropractic management of myofascial trigger points and myofascial pain syndrome: a systematic review of the literature." Journal of manipulative and physiological therapeutics vol. 32,1 (2009): 14-24. doi:10.1016/j.jmpt.2008.06.012