Individuals with chronic back and/or leg pain are encouraged to try spinal decompression. Non-surgical spinal decompression is a treatment option therapy that has been proven to be safe, gentle, and successful. This therapy is motorized traction that takes the pressure off the spinal discs and stretches out the spine to its correct position. It is highly effective, comfortable, affordable, and a safe alternative to surgery. At Injury Medical Chiropractic and Functional Medicine Clinic, our spinal decompression team/tables effectively treat:
Neck pain
Chronic back pain
Sciatica
Bulging discs
Herniated discs
Degenerated discs
Whiplash
Try Spinal Decompression
The vertebral bones protect the spinal cord. Everyday wear-and-tear, improper posture and injury can cause parts of the vertebrae to compress the spinal cord's nerves, leading to pain, numbness, or tingling. Non-surgical spinal decompression therapy is also known as NSSD or SDT/Spinal Decompression Therapy. The goal of the treatment is to restore optimal health to the spine. Pain-causing conditions can be reversed or healed, and discs can be normalized through the decompression process as it encourages spinal repositioning to promote optimal healing.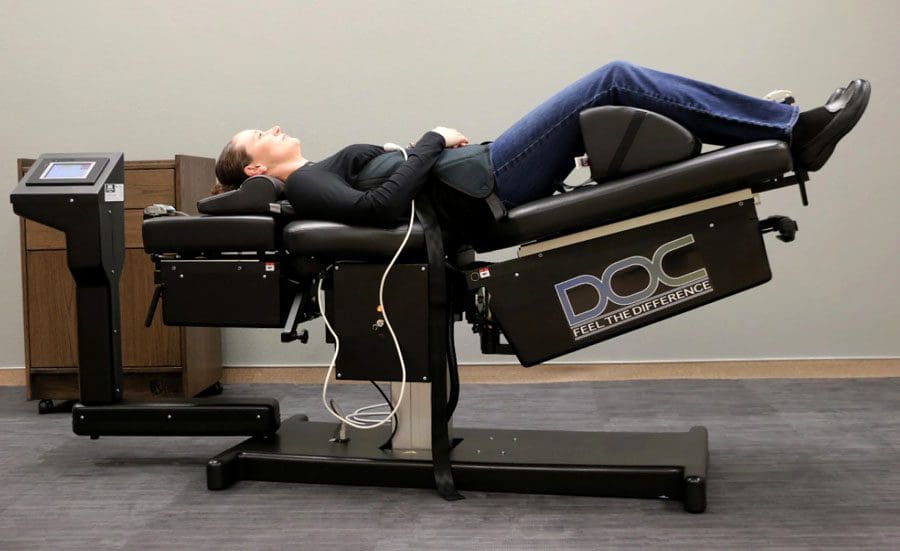 Decompression Table
The spinal decompression table may consist of a manually operated cable and pulley system or a computerized table segmented by the upper and lower body.
The angle and pressure applied depend on the type of injury and the individual's needs.
Each procedure is carefully calculated to reposition the spinal discs and disc material to alleviate pain.
How It Works
Spinal decompression is a mechanized version of a chiropractic adjustment. By gently stretching and moving the spine, the vertebrae have proper alignment restored, restoring range of motion, decreasing or eliminating pain, and improving mobility and function.
The individual is strapped to the machine with a harness that helps position the back for optimal decompression.
Depending on the condition and severity, the therapist will choose from a list of decompression programs.
Slowly, the spine is stretched and lengthened, relieving pressure.
The spine's stretching and repositioning are different from standard physical therapy and manual manipulation treatment.
It is a gradual process to prevent the body from muscle guarding as the natural response to avoid injury.
Treatment Benefits
An examination is required to see if an individual meets the criteria. Non-surgical spinal decompression therapy has been shown to:
Reduce or eliminate pain.
Rehydrate spinal discs.
Reduce disc bulging/herniation.
Improve functional abilities.
Decrease the need for surgery.
---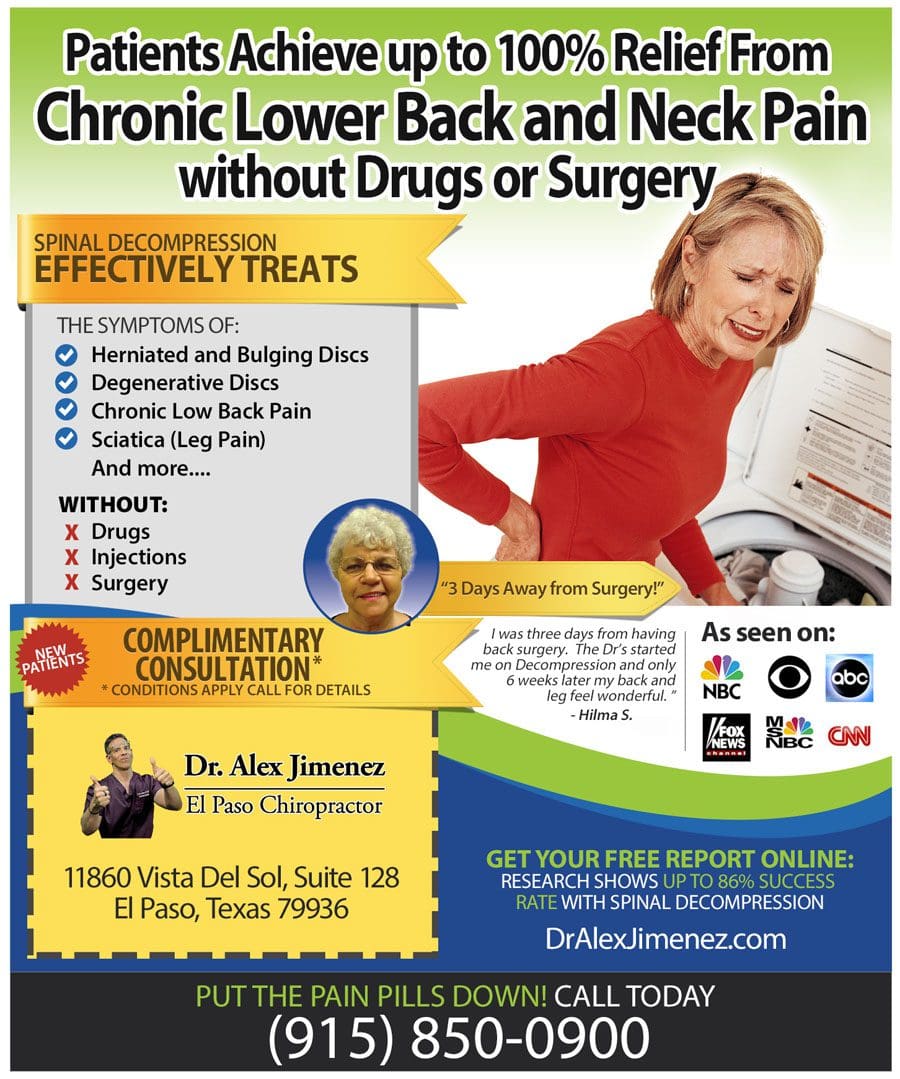 ---
DRX9000
---
References
Apfel, Christian C et al. "Restoration of disk height through non-surgical spinal decompression is associated with decreased discogenic low back pain: a retrospective cohort study." BMC musculoskeletal disorders vol. 11 155. 8 Jul. 2010, doi:10.1186/1471-2474-11-155
Koçak, Fatmanur Aybala et al. "Comparison of the short-term effects of the conventional motorized traction with non-surgical spinal decompression performed with a DRX9000 device on pain, functionality, depression, and quality of life in patients with low back pain associated with lumbar disc herniation: A single-blind randomized controlled trial." Turkish Journal of physical medicine and rehabilitation vol. 64,1 17-27. 16 Feb. 2017, doi:10.5606/tftrd.2017.154
Macario, Alex, and Joseph V Pergolizzi. "Systematic literature review of spinal decompression via motorized traction for chronic discogenic low back pain." Pain practice: the Official Journal of World Institute of Pain vol. 6,3 (2006): 171-8. doi:10.1111/j.1533-2500.2006.00082.x