Healthy sleep plays a vital role in the body's overall health, as it ensures muscle growth, recovery, and illness prevention. This is especially true for home D.I. Yers' fitness enthusiasts, weekend warriors, athletes, and physically active individuals. When sleeping, the body goes into recovery mode, releasing hormones and other chemicals to repair and restore muscle. A healthy night's sleep provides the rest the mind and body need to perform at optimal levels.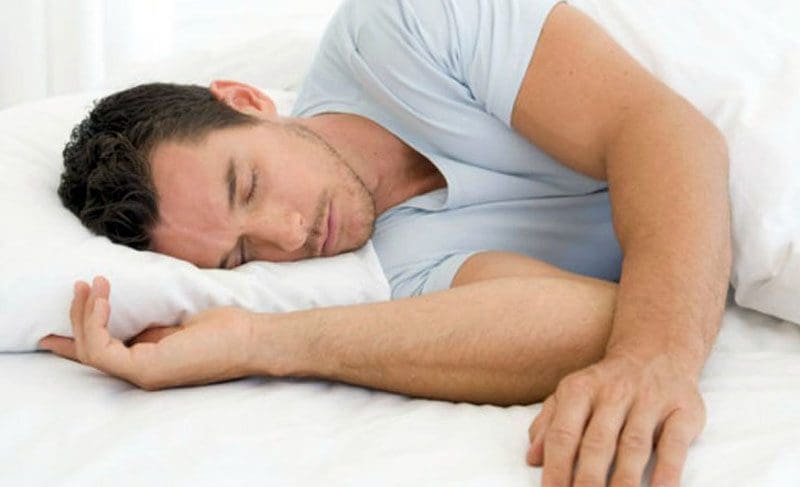 Healthy Sleep
Sleep is vital for recovering from workouts. This could be construction work, exercise, gardening, sports, landscaping, any activity that uses bodyweight or works against some form of resistance. The muscles cannot repair themselves properly without proper sleep. Sleep aids the muscles in releasing protein-building amino acids, helping them grow in size and strength.
Growth hormone is released during non-REM sleep that stimulates tissue growth and repairs muscle.
During REM or rapid eye movement sleep, blood pressure drops, breathing slows and deepens, the brain relaxes, and blood supply to the muscles increases, feeding them oxygen and nutrients.
Unhealthy Sleep
Sleep maintains the muscles' sharpness, coordination, function, and muscle movement patterns that improve physical performance. The body needs to sleep for at least 7 hours a night for muscles to grow properly. Not getting healthy sleep decreases protein synthesis activity and increases the activity of degradation that leads to muscle loss.
Less Sleep Leads To Eating More
Hormonal changes occur when the body sleeps less, causing individuals to feel hungry more often, increasing the amount of food taken in because after eating, the body does not feel full right away, so the individual continues to eat. Without sleep, the body decreases the production of a hormone that indicates when the body is full and activates a hormone that causes hunger. Insufficient sleep also lowers the body's sensitivity to insulin. Because of this, the muscle fuel glycogen is not adequately replenished. Without the regular restoration of glycogen, individuals have less energy, insulin sensitivity decreases, increasing the risk of diabetes.
Physical Health
Unhealthy sleep also impacts overall physical health. Individuals that do not get healthy sleep have an increased risk of developing:
Irritability
Anxiety
High blood pressure
Obesity
Kidney disease
Heart disease
Stroke
Depression
---
Body Composition
---
Nutrition Before Bed
Nighttime Snacks
Research has found that certain foods that contain tryptophan or melatonin can help with sleep.
These include turkey, bananas, milk, rice, grapefruit, oats, cherries, walnuts, and almonds.
Cut Back on Carbohydrates Before Bed
Consuming carbohydrate-rich foods before bed can impair growth hormone activation during sleep.
Reduce or Remove Afternoon and Evening Caffeine
Caffeine can impair sleep, sometimes without knowing it.
Avoid caffeinated foods or beverages before bed.
Eliminate Energy Drinks
These drinks can contain elevated levels of caffeine and other substances that can result in overstimulation.
This hyper-active state can cause individuals to decline in performance.
Overconsumption of energy drinks has been linked to adverse effects, including strokes, seizures, and death.
Eliminate Sugar
Sugar raises blood sugar, which triggers the pancreas to release insulin, fueling the cells causing overstimulation.
Eliminating sugar after dinner can help the body fall asleep.
References
Dattilo, M et al. "Sleep and muscle recovery: endocrinological and molecular basis for a new and promising hypothesis." Medical hypotheses vol. 77,2 (2011): 220-2. doi:10.1016/j.mehy.2011.04.017
Morselli, Lisa et al. "Role of sleep duration in the regulation of glucose metabolism and appetite." Best practice & research. Clinical endocrinology & metabolism vol. 24,5 (2010): 687-702. doi:10.1016/j.beem.2010.07.005
Murray, Bob, and Christine Rosenbloom. "Fundamentals of glycogen metabolism for coaches and athletes." Nutrition reviews vol. 76,4 (2018): 243-259. doi:10.1093/nutrit/nuy001