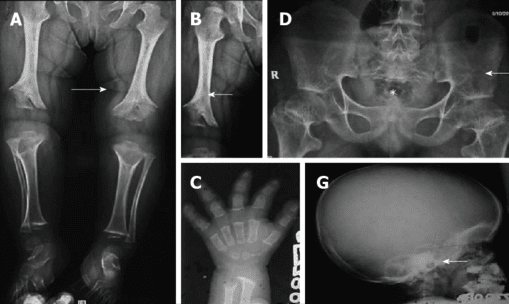 Achondroplasia is a genetic disorder that leads to dwarfism. In those with the condition, the legs and arms are short, while the chest is generally of regular length. Those affected have an average adult height of 131 centimetres (4 ft 4 in) for males and 123 centimetres (4 feet ) for females. Other features include a prominent forehead and an enlarged head. Intelligence is typically considered normal in people with achondroplasia. The condition affects approximately 1 in 27,500 individuals.
Diagnosis for Achondroplasia
Achondroplasia is the result of a mutation in the fibroblast growth factor receptor 3 (FGFR3) gene. This occurs during early development as a new mutation. It is also inherited from the parents in an autosomal dominant way. Those with two affected genes do not survive.