Going through traumatic accidents that result in injuries can cause injury-related stress and anxiety for individuals. It is understandable that stress and anxiety are high as individuals figure out how to navigate through the situation. Therefore, it is very important to find ways to manage stress and anxiety because if they go unchecked it could become chronic leading to poor health and quality of life.
Stress/Anxiety Affects Health
Injury related stress and anxiety can be exacerbated through different factors. These can include:
Medical bills
Employment
Relationships
Independence
The causes/reasons can vary however, the physical response the body goes through is the same. A stress-inducing situation can leave an individual feeling threatened and generate a physical stress response. The body responds to stress by releasing hormones that shift the body into survival mode. This requires a lot of energy placing massive strain on the body. This is an important mechanism for healthy living. However, if it begins to present on a regular basis it can lead to negative health issues that include:
Depression
Chronic anxiety
Heart disease
High blood pressure
Abnormal heart rhythm
Heart attack
Stroke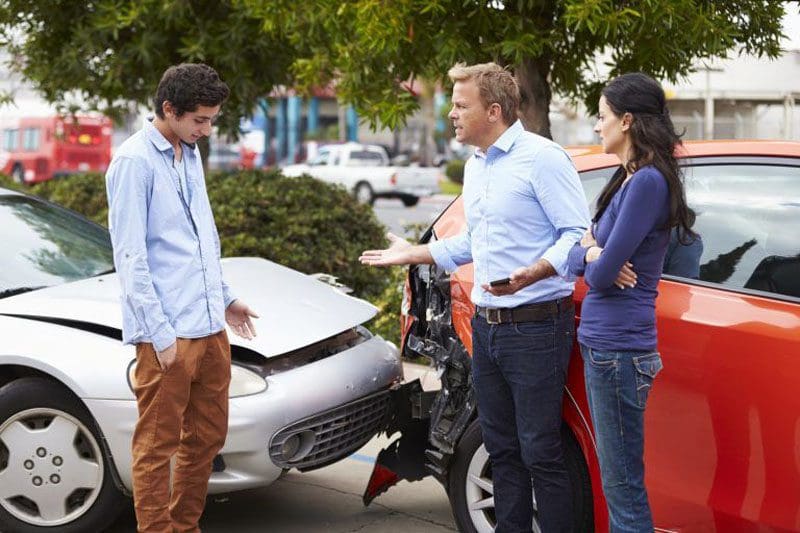 The body needs time every day to recover and rejuvenate. This is not possible when the body is constantly entering a heightened state of stress. Traditional treatment can lead to the over-prescription of medications that come with their own side effects. Effective injury-related stress treatment addresses issues like:
Promotes optimized body health
Proper exercise
Diet
Sleep
Spinal alignment
Health problems
Injury-related stress and anxiety affect mental health and can lead to physical symptoms and disease. These include:
Chronic pain
Sleep problems
Gastrointestinal issues
Obesity
Asthma and breathing problems
Alzheimer's, dementia, and memory loss
Chiropractic Treatment and Care
A healthy brain and spinal cord are vital to the body's optimal health. When nerve energy and blood flow get blocked it can worsen injury-related stress and anxiety. Chiropractic delivers results helping to better manage mental health by addressing underlying issues with spinal misalignment. When the spine is properly aligned neural health is optimized for everyday functions. This increases vitality and an overall sense of well-being. With brain function improved adjusting to the injury and its effects no longer cause intense stress. Individuals cannot remove all the stressors and anxiety-inducing events from their lives, but proper spinal alignment can help build resilience for whatever situations life throws.
Body Composition
Recovery and Swelling
Recovery is an essential part of maintaining optimal body health. This goes for regular work, working out, athlete's training, and just participating in physical activity. A significant sign that the body has gone through intense physical exertion and needs recovery time is swelling. Swelling presents for different reasons. It is the body's response to tiny, microscopic tears in the muscle that happens from constant and intense use. Running or lifting heavy objects are two examples that cause swelling. Swelling can be seen in body composition analysis results. An increase in Lean Body Mass reflects an increase in water. Recovery is about giving the body a chance to:
Relax
Recuperate
Recover from the swelling with the end goal of resuming physical activities
Disclaimer
The information herein is not intended to replace a one-on-one relationship with a qualified health care professional, licensed physician, and is not medical advice. We encourage you to make your own health care decisions based on your research and partnership with a qualified health care professional. Our information scope is limited to chiropractic, musculoskeletal, physical medicines, wellness, sensitive health issues, functional medicine articles, topics, and discussions. We provide and present clinical collaboration with specialists from a wide array of disciplines. Each specialist is governed by their professional scope of practice and their jurisdiction of licensure. We use functional health & wellness protocols to treat and support care for the musculoskeletal system's injuries or disorders. Our videos, posts, topics, subjects, and insights cover clinical matters, issues, and topics that relate to and support, directly or indirectly, our clinical scope of practice.* Our office has made a reasonable attempt to provide supportive citations and has identified the relevant research study or studies supporting our posts. We provide copies of supporting research studies available to regulatory boards and the public upon request. We understand that we cover matters that require an additional explanation of how it may assist in a particular care plan or treatment protocol; therefore, to further discuss the subject matter above, please feel free to ask Dr. Alex Jimenez or contact us at 915-850-0900.
Dr. Alex Jimenez DC, MSACP, CCST, IFMCP, CIFM, CTG*
email: coach@elpasofunctionalmedicine.com
phone: 915-850-0900
Licensed in Texas & New Mexico
References
Pickar, Joel G. "Neurophysiological effects of spinal manipulation." The spine journal : official journal of the North American Spine Society vol. 2,5 (2002): 357-71. doi:10.1016/s1529-9430(02)00400-x
Coleman, Brian C et al. "Factors Associated With Posttraumatic Stress Disorder Among Veterans of Recent Wars Receiving Veterans Affairs Chiropractic Care." Journal of manipulative and physiological therapeutics vol. 43,8 (2020): 753-759. doi:10.1016/j.jmpt.2019.10.016
Jamison, J R. "Stress management: an exploratory study of chiropractic patients." Journal of manipulative and physiological therapeutics vol. 23,1 (2000): 32-6. doi:10.1016/s0161-4754(00)90111-8