Individuals are realizing the enhancements that chiropractic produces along with lifestyle adjustments. Chiropractic is about total body health. This includes:
Alleviating pain from injuries and musculoskeletal conditions
Reversing low energy levels
Healthy lifestyle adjustment support
Neck Pain
Back Pain
Chronic Pain
Herniated Disc/s
Headaches
Migraines
Sciatica
Sports Injuries
Healthy living and regular chiropractic adjustments will elevate the body's health to new levels.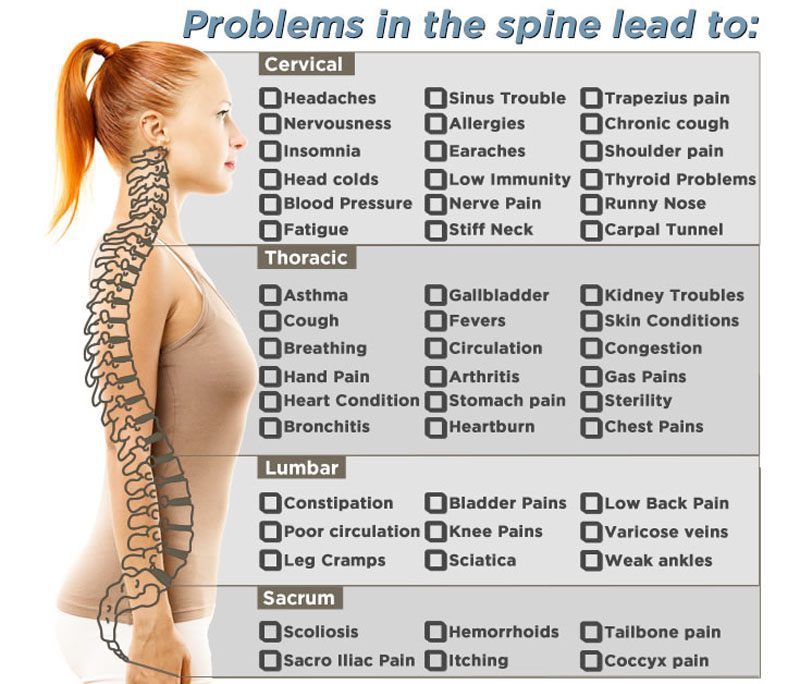 Chiropractic unlocks the body's potential
Getting to the root cause of any symptoms that are presenting and addressing them is essential before the body can be at its optimum. A common root cause of pain, low energy, and various general health complaints is spinal misalignment. Poor spinal alignment leads to poor nerve energy flow and poor blood circulation. When the body and nervous system function incorrectly, there is interference with the body's ability to process normal functions that leads to various forms of dysfunction. A chiropractor can recognize the smallest of changes in the spine that could be affecting the body's health.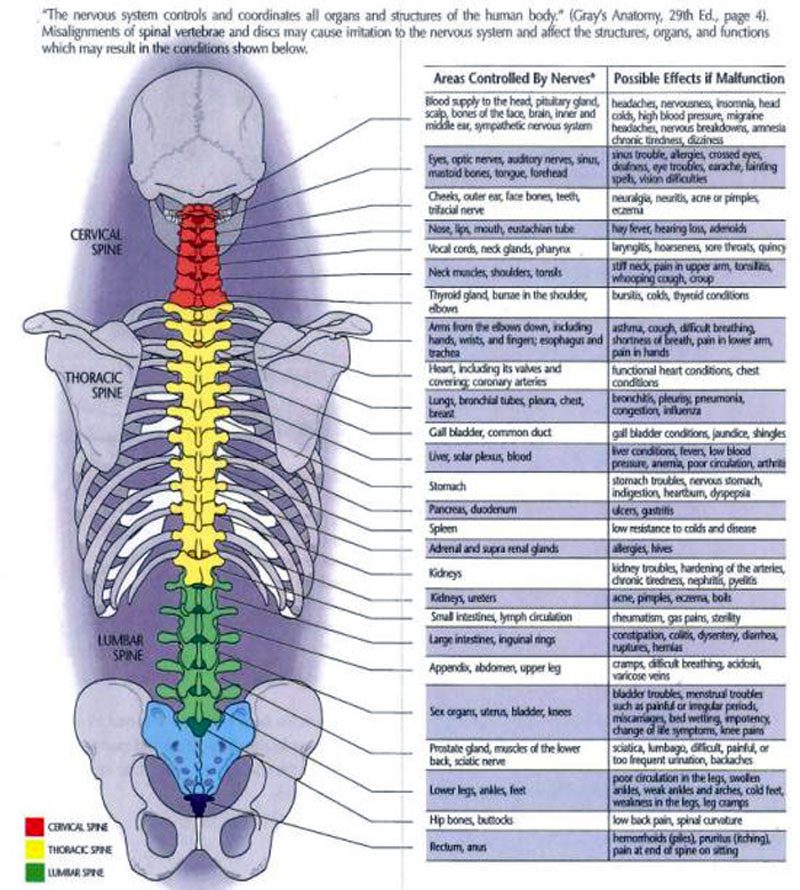 Good Health to Optimal Health
Restoring spinal alignment is the first step in improving body health. If condition/s are present, first the pain will need to be reduced and under management, then the energy can be increased. A chiropractor will recommend lifestyle adjustments to start building a routine to take good health to optimal health. Recommendations include:
Physical Activity/Exercise
Regular physical activity/exercise for weight management, building muscle and maintaining balance. Specific exercises could be recommended for spinal alignment and core strength reinforcement.
Health Coaching/Diet
The nutrients consumed can have positive and negative effects on the body's ability to function and heal. A health coach and nutritionist can recommend a nutrition plan that will elevate the body's health to new levels, increasing energy and helping with weight loss if it is necessary.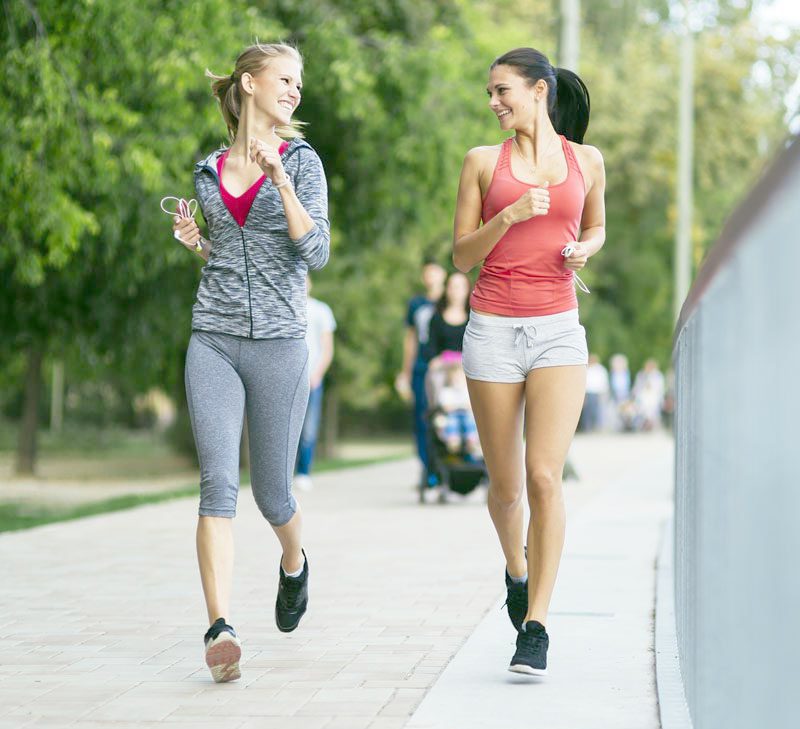 Stress management techniques
Stress is a major player when it comes to poor health. Chiropractic can help develop techniques and strategies to manage stress and reduce the strain on the body's systems. This could include sleep hygiene, mindfulness, and more.
Neutral spine training
Healthy posture is highly neglected during daily activities, especially when sitting or lying down. A chiropractor will educate the individual on how to hold the spine and posture optimally to reduce awkward positions and unnecessary strain.
Consult a Chiropractic Provider
When making lifestyle changes, a vital component is learning how to incorporate the new adjustments consistently. This encourages the adjustment into becoming a healthy habit that can maintain optimal body health.
Body Composition
Reducing stress levels
There are various techniques that support relaxation, and help turn off the stress response. Here are a few science-backed options:
Meditation
Exercise
Yoga
Foods that help reduce stress with B vitamins, zinc, and Omega-three fatty acids like:
Free-range eggs
Nuts
Seeds
Shellfish
Parsley
Garlic
Stress-related eating is associated with an increased craving for calorie-dense and highly palatable/tasty usually unhealthy foods. When stress rises, food cravings rise triggering fat gain.
Disclaimer
The information herein is not intended to replace a one-on-one relationship with a qualified health care professional, licensed physician, and is not medical advice. We encourage you to make your own health care decisions based on your research and partnership with a qualified health care professional. Our information scope is limited to chiropractic, musculoskeletal, physical medicines, wellness, sensitive health issues, functional medicine articles, topics, and discussions. We provide and present clinical collaboration with specialists from a wide array of disciplines. Each specialist is governed by their professional scope of practice and their jurisdiction of licensure. We use functional health & wellness protocols to treat and support care for the musculoskeletal system's injuries or disorders. Our videos, posts, topics, subjects, and insights cover clinical matters, issues, and topics that relate to and support, directly or indirectly, our clinical scope of practice.* Our office has made a reasonable attempt to provide supportive citations and has identified the relevant research study or studies supporting our posts. We provide copies of supporting research studies available to regulatory boards and the public upon request. We understand that we cover matters that require an additional explanation of how it may assist in a particular care plan or treatment protocol; therefore, to further discuss the subject matter above, please feel free to ask Dr. Alex Jimenez or contact us at 915-850-0900.
Dr. Alex Jimenez DC, MSACP, CCST, IFMCP, CIFM, CTG*
email: coach@elpasofunctionalmedicine.com
phone: 915-850-0900
Licensed in Texas & New Mexico
References
Hawk, Cheryl et al. "Best Practices for Chiropractic Management of Patients with Chronic Musculoskeletal Pain: A Clinical Practice Guideline." Journal of alternative and complementary medicine (New York, N.Y.) vol. 26,10 (2020): 884-901. doi:10.1089/acm.2020.0181
Walsh, Roger. "Lifestyle and mental health." The American psychologist vol. 66,7 (2011): 579-92. doi:10.1037/a0021769
Stonerock, Gregory L, and James A Blumenthal. "Role of Counseling to Promote Adherence in Healthy Lifestyle Medicine: Strategies to Improve Exercise Adherence and Enhance Physical Activity." Progress in cardiovascular diseases vol. 59,5 (2017): 455-462. doi:10.1016/j.pcad.2016.09.003