Damaris Foreman started chiropractic care with Dr. Alex Jimenez for her migraine headache pain. When every traditional treatment she received proved ineffective, she turned to spinal adjustments and manual manipulations for relief. Damaris Foreman experienced the benefits of chiropractic care almost immediately after her first visit with Dr. Alex Jimenez and she experienced reduced migraine headache pain symptoms. Furthermore, Damaris Foreman highly recommends chiropractic care with Dr. Alex Jimenez as a non-surgical choice for the effective treatment of migraines.
Globally, approximately 15 percent of people are affected by migraines. It often begins at puberty and is worst through middle age. In many women they become common during menopause. As of 2016, it is among the most common cause of disability. Migraines present with recurrent severe headache associated symptoms. Approximately 15 to 30 percent of people with migraines experience an aura. Those who have migraines with aura also frequently have migraines without aura. The seriousness of the pain, length of the headache, and frequency of the migraine may differ.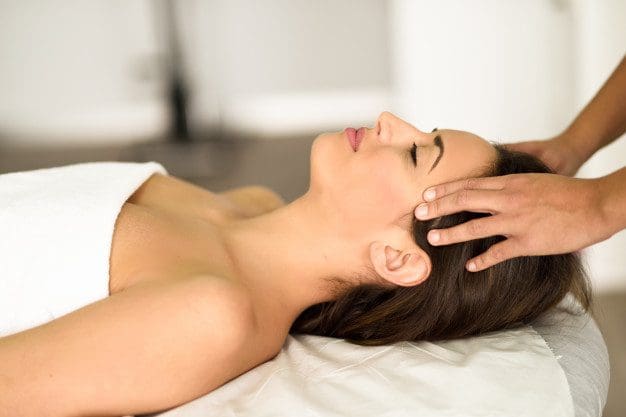 Please Recommend Us: If you have enjoyed this video and/or we have helped you in any way please feel free to recommend us. Thank You.
Recommend: Dr. Alex Jimenez � Chiropractor
Health Grades:�� http://www.healthgrades.com/review/3SDJ4
Facebook Clinical Page:� https://www.facebook.com/dralexjimenez/reviews/
Facebook Sports Page: https://www.facebook.com/pushasrx/
Facebook Injuries Page: https://www.facebook.com/elpasochiropractor/
Facebook Neuropathy Page: https://www.facebook.com/ElPasoNeuropathyCenter/
Yelp:�� http://goo.gl/pwY2n2
Clinical Testimonies: https://www.dralexjimenez.com/category/testimonies/
Information: Dr. Alex Jimenez � Chiropractor
Clinical Site: https://www.dralexjimenez.com
Injury Site: https://personalinjurydoctorgroup.com
Sports Injury Site: https://chiropracticscientist.com
Back Injury Site: https://elpasobackclinic.com
Linked In:�� https://www.linkedin.com/in/dralexjimenez
Pinterest:�� https://www.pinterest.com/dralexjimenez/
Twitter:�� https://twitter.com/dralexjimenez
Twitter: https://twitter.com/crossfitdoctor
Recommend: PUSH-as-Rx ��
Rehabilitation Center: https://www.pushasrx.com
Facebook:�� https://www.facebook.com/PUSHftinessathletictraining/
PUSH-as-Rx:�� http://www.push4fitness.com/team/